/ /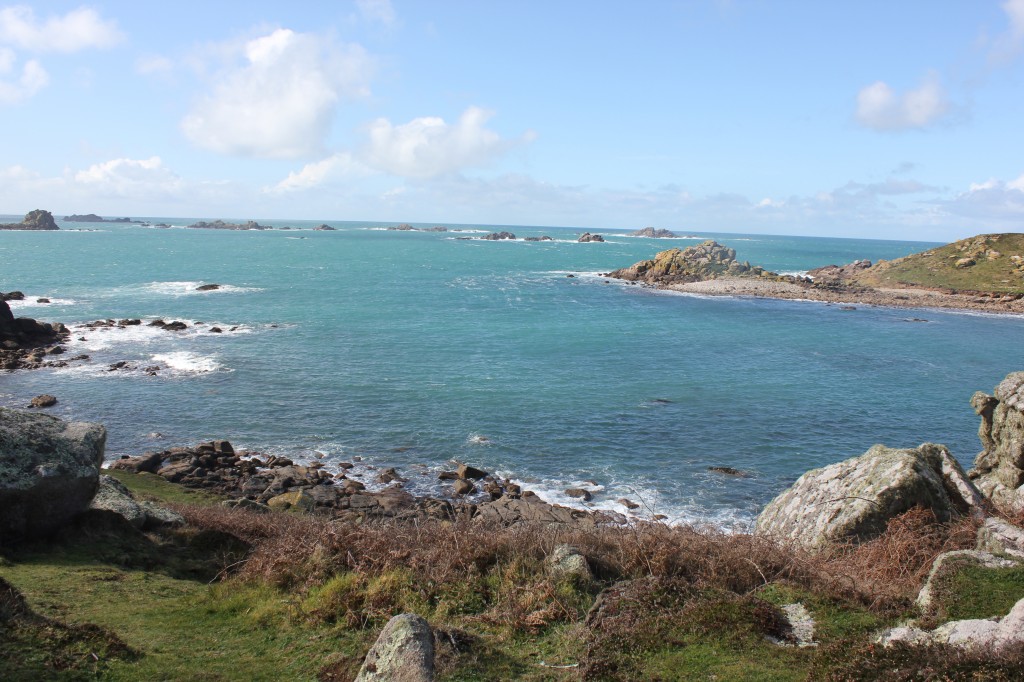 A couple of weeks ago, during a visit to the Isles of Scilly, I came over all Famous Five – posting Instagram pics of 'a beautiful hidden cove – great for a secret picnic!' and 'fisherman Graham relaxing after his catch'. Some seriously earnest stuff. The thing is, with all the fresh sea air, incredible luminous light, crystal turquoise waters and lush, varied flora on the Scilly Isles, you really can't help catching the infectious good spirit that abounds the islands, and find yourself wondering when Aunt Fanny might come strolling out with a jug of homemade lemonade. On one occasion during my stay, my host Robert Francis of the wonderfully characterful 16th Century Star Castle Hotel on St Mary's drove me back from his boat after hauling in his lobster pots (that provide the lobster and crab for hotel restaurants) – smiling and saying hello to everyone we passed. "Do you ever have days where you just don't want to say 'hi' to people?" – the London cynic in me asked. "No," he said with a little chuckle. "It's a nice place really – friendly, good people."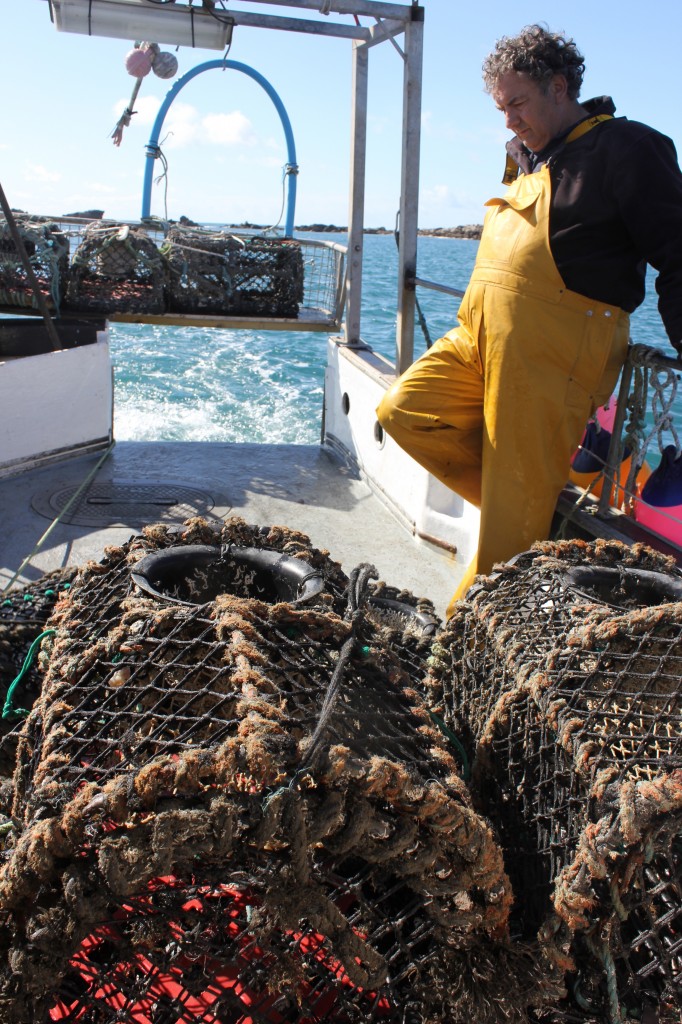 Robert acquired the lease for the hotel from the Duchy Estate (which owns the island) in 2003, but has, in the last couple of years handed the direct running of the hotel onto his son James, which means he gets to spend his time on his main passions – catching crab and lobster on his boat, and wine. As well as being a wine enthusiast (you only need to glimpse the well selected, reasonably-priced wine list in the hotel's Castle restaurant to glean this), Robert is in the process of creating the island's first vineyard. During my stay he drove me the couple of miles down the road to the site where the 700 vines of Pinot Noir and Chardonnay he's planted with the help of celebrated Austrian wine-maker Willi Opitz are currently in the midst of budding, in the expectation that during this, their third year in the ground, they will produce a crop of grapes.
Rather than creating the sparkling wine the UK has become known for, Robert wants to produce flat wines, which he believes the micro-climate of the Scillies is able to nurture. His plans for the vineyard include the conversion of a 13th century cowshed into a 'tasting room' where visitors can taste the wines and enjoy snacks, mezzes and small plates of food. The plan is to install a wood-burning stove for making things like flatbreads to go with the wines.
On top of being one of the friendliest, and most beautiful places in the UK, the Isles of Scilly are a veritable feast of wild food, as I discovered on the nearby island of Bryher, with fabulous self-taught forager Rachel Lambert. Lambert runs foraging breaks at Hell Bay Hotel on the terrifically rugged Bryher, which has a population of 85. Hell Bay has recently been upgraded to four stars, and has three AA Rosettes for its restaurant, where guests on the foraging breaks can enjoy five course tasting menus dreamed up by Lambert and the chefs – utilising the homegrown produce of the islands.
For two days, Lambert led us on a ramble around Bryher, and then nearby Tresco, carefully explaining the plants, herbs and flowers that she found growing all over.
On Bryher, we gathered rock samphire – a sort of lavender-esque, aromatic cousin of the salty, succulent marsh samphire; scurvy – so named because it's so packed with vitamin C and was used on boats to avoid the affliction, and  bundles and bundles of sea spinach – which grows in glossy patches near the beach, and was later served as a wilted, deep accompaniment to some wonderful roast beef. We also picked up some sea lettuce from a rock pool –  which would go into a deliciously umami packed seaweed and brown shrimp broth. Eating that dish, with its shreds of floaty sea lettuce and tiny little shrimps was itself like slurping on a rock pool (in the nicest possible way). Sorrel and gorse flowers (which have an amazing ice cream soda aroma) were also plucked and tasted.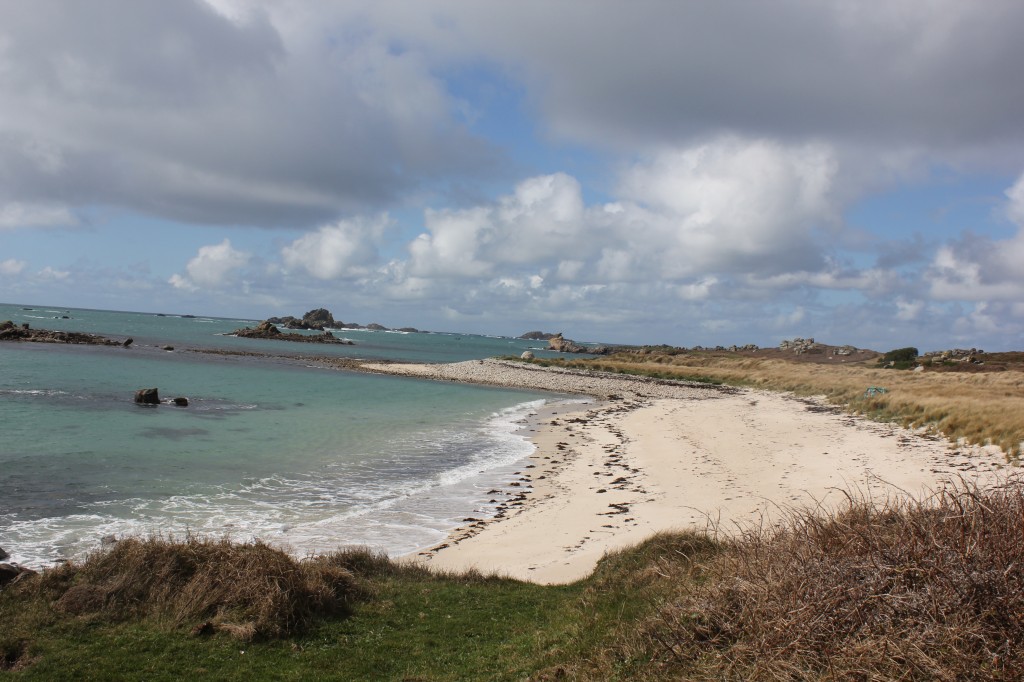 The following day we headed to neighbouring island Tresco, and, under Rachel's guidance, uncovered a whole host of different plants and wild foods including Bermuda Buttercups – edible flowers with a citric flavour; nettles, chickweed; alexander (which has a sort of celery/rhubarb esque stem); juicy sea sandwort and pennywort.
We also had the pleasure of exploring the amazing Tresco Abbey gardens. Here, hundreds of plants from over 80 countries – including South Africa and Brazil flourish in the special Scillies microclimate. A soaring canopy of palms, special furry flowers and all sorts of other amazing growing things are spread across the many levels of this Victorian garden.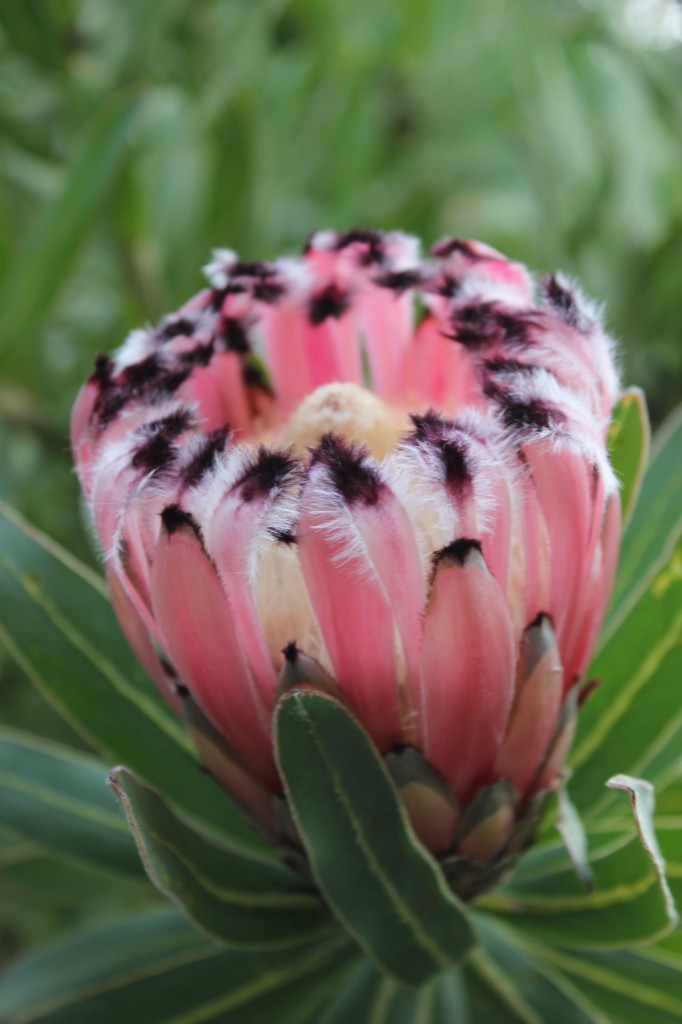 So there you have it. Beaches, wine, wild food, special exotic plants and lovely, lovely people. There's nowhere in the UK quite like the Isles of Scilly, so if you haven't already been – get yourself down there!