/ /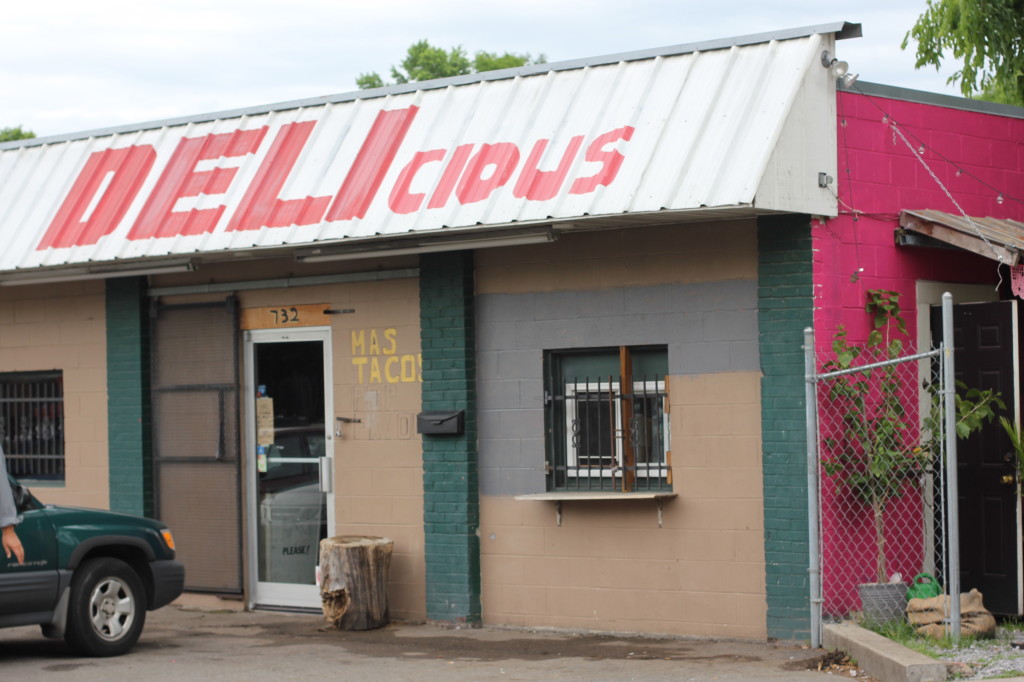 One of my favourite things about being in the US is having access to really incredible, authentic Mexican food. During last year's trip to LA I feasted on birria (stewed goat's meat) at Carnitas Michoacan in Lincoln Heights, which you can read about here in my LA Cheap Eats piece for Futurespace magazine. On this jaunt to Nashville numerous people had recommended Mas Tacos Por Favor – a bricks and mortar incarnation of one of the city's best-loved food trucks, which opened in the trendy, creative East Nashville neighbourhood in 2010.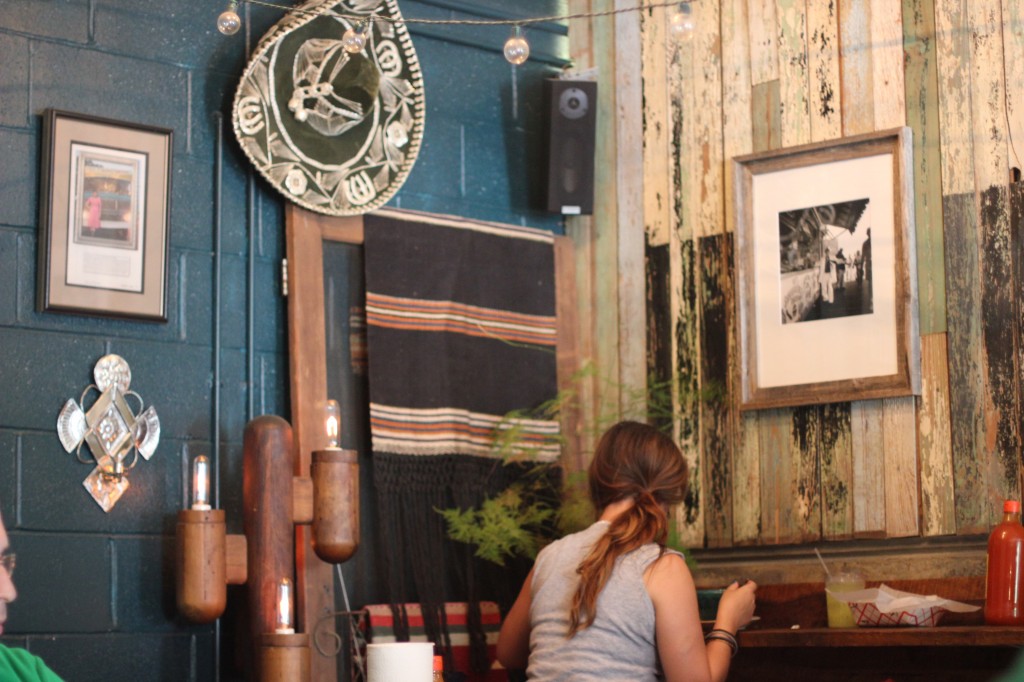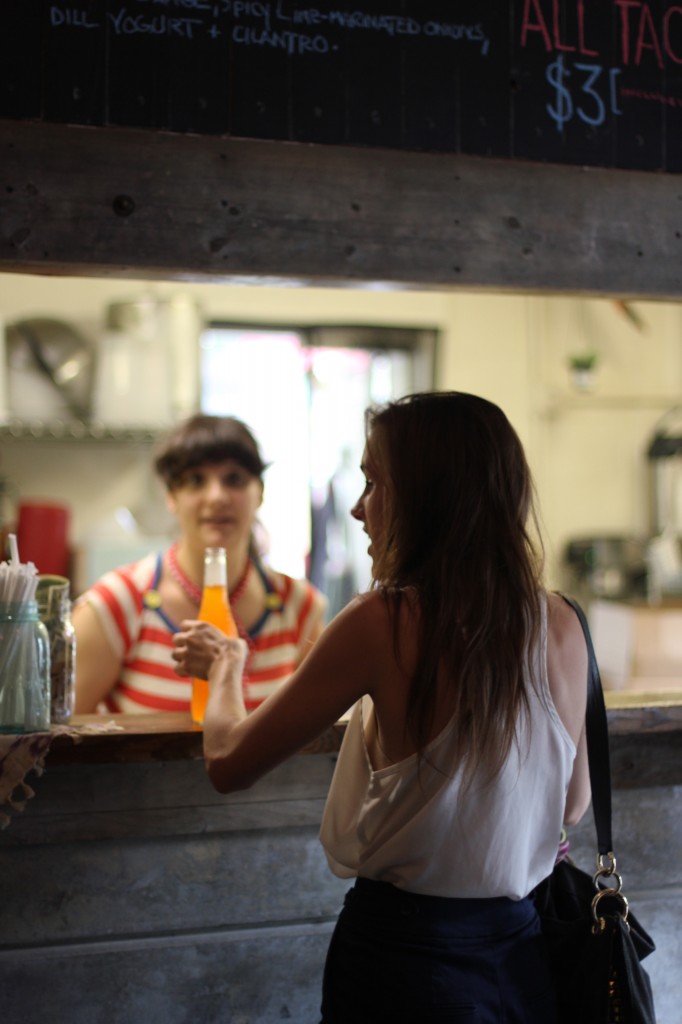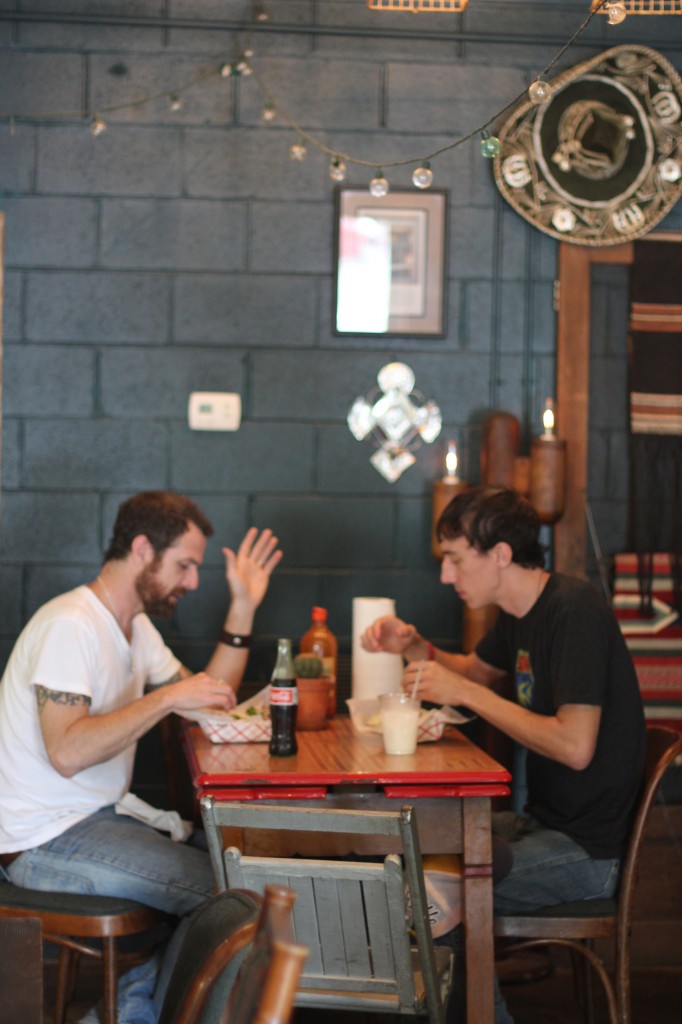 From the outside, the restaurant – I say restaurant, but it's really more of a shack – looks like it may have once been a garage, with its corrugated metal awning and barred windows, but its brightly painted exterior and 'DELI-cious' sign leave you in no doubt as to its new purpose. Inside, deep blue painted brick walls, colourful Mexican wall-hangings, fabrics and the eatery's few mismatched wooden tables and chairs, along with a pinball machine and jukebox, lend the place a cool, rustic style that set the tone for the honest, but carefully conceived Mexican street food. And oh what food!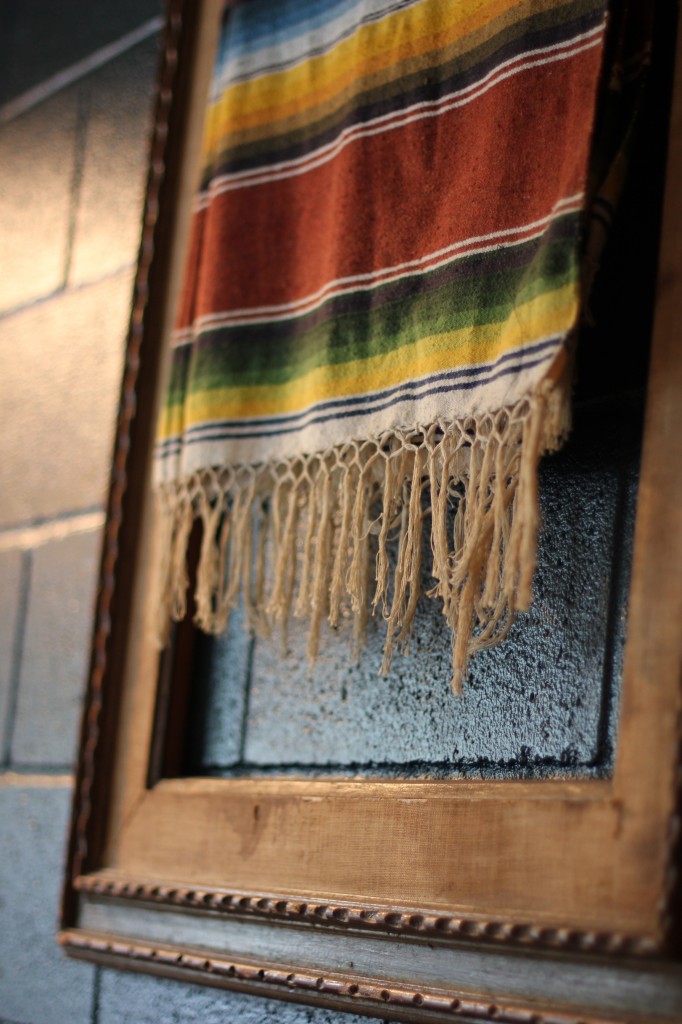 The menu here is scribbled in different coloured chalks on the blackboard above the hole-in-the-wall where you order, and can peep through to see the hip young things making the food. They're surrounded by barrels of Mexican Coke: Coke made with cane sugar rather than corn syrup; and horchata: the fragrant Mexican rice milk drink flavoured with cinnamon.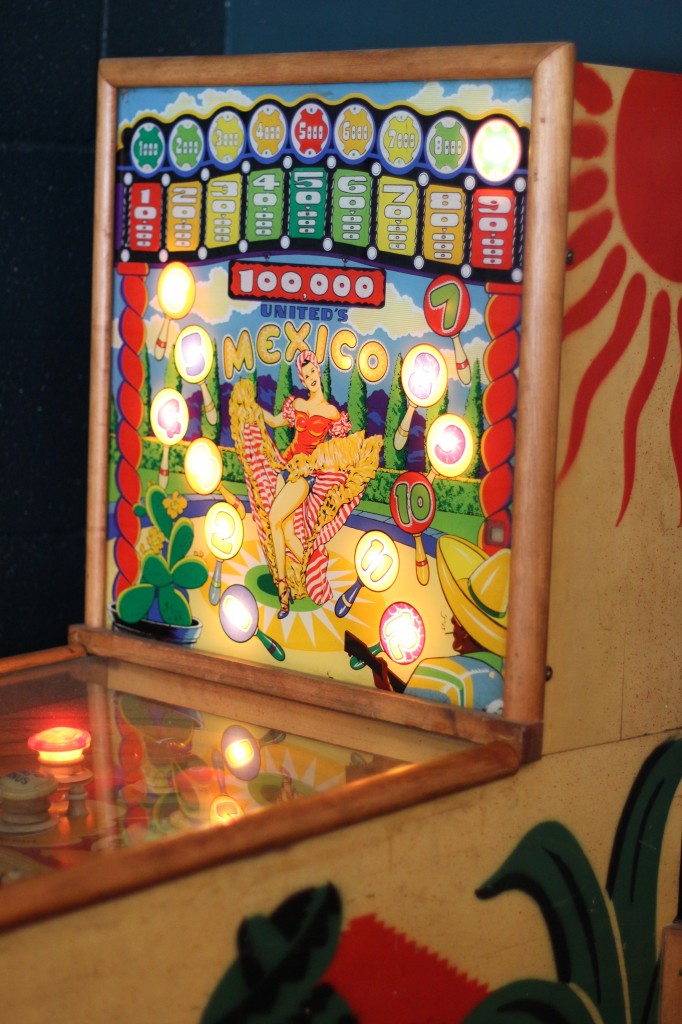 We start with the corn dish – which is a Mexican version of corn on the cob and unquestionably the best corn of the trip. Rather than just being hot buttered, the freshly-cooked corn comes rolled in lime, chilli and cotija – a tart, crumbly-creamy, salty Mexican cow's milk cheese that melts into the hot kernels. The overall sensation of eating this is a brilliant flavour rush of salt, spice, sour, citrus and sweet, which one of our group aptly describes as a "flavour explosion".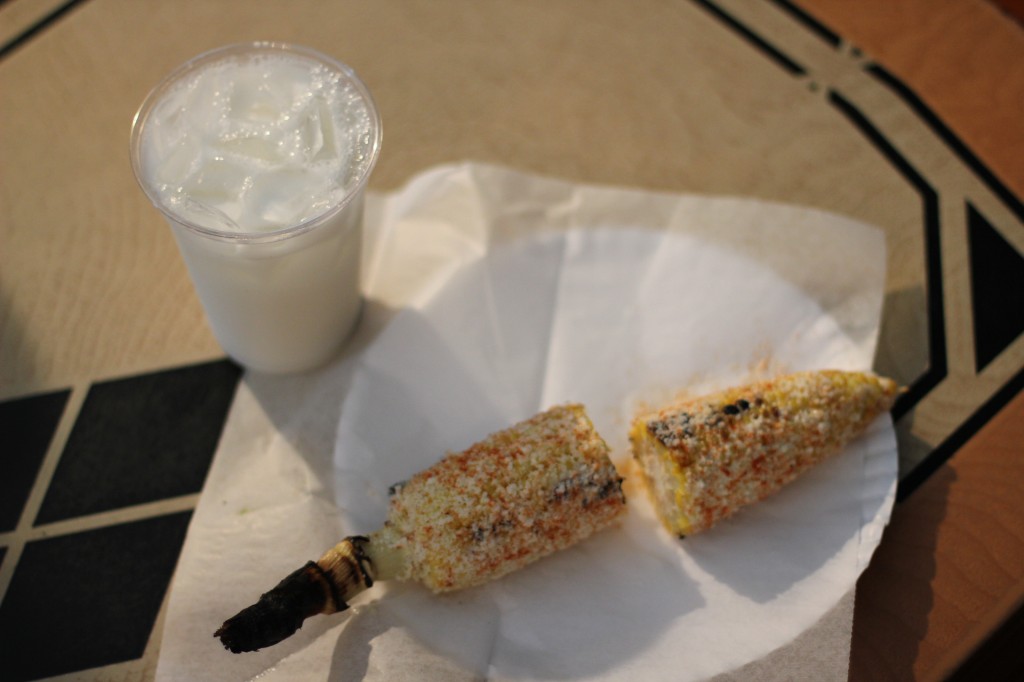 Next comes a tortilla soup unlike any I've had before. It consists of a thin, spicy, sour chicken broth not totally dissimilar to the Thai tom yum, in which swims succulent pieces of chicken, perfectly ripe sliced avocado, sweet little cherry tomatoes and strips of fried tortilla. The whole thing is topped with melting, crumbling creamy Queso cheese and fresh cilantro (coriander to us Brits). It's utterly delicious, refreshing, textural, fresh and satisfying.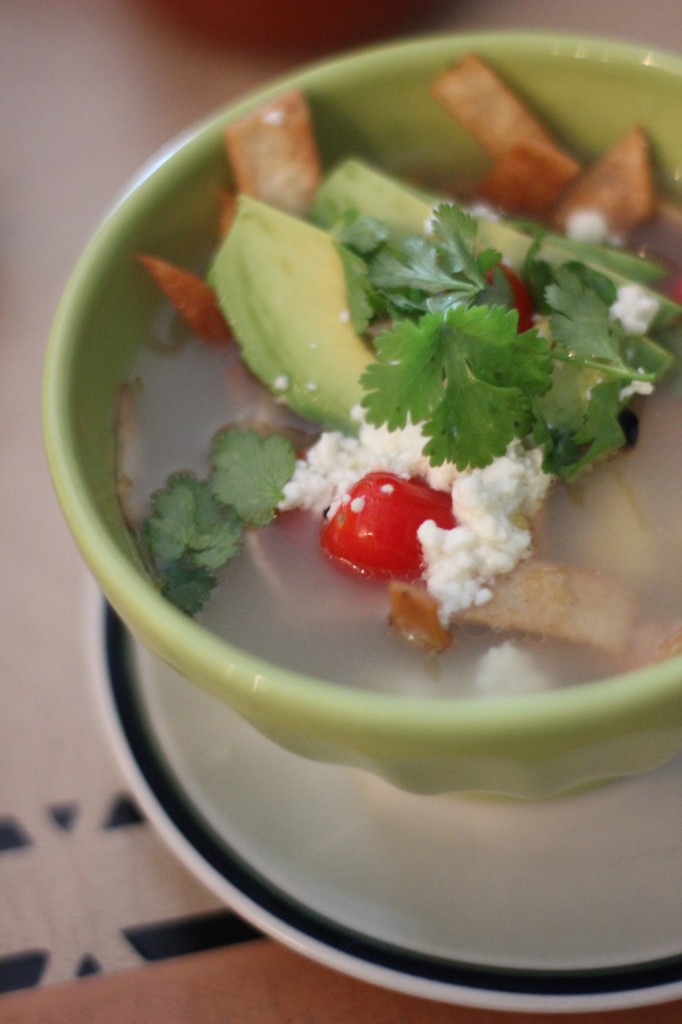 This is all rather filling, but it would be a bit of a crime to not order a taco, so after weighing up the fried avocado and quinoa, and the ground beef with yukon potatoes and the pulled pork with red cabbage and spicy lime marinated onions, I finally settle on the chicken. This might sound like the boring option, but it's anything but – arriving topped with charred, sweet onions, jalapeños, roasted tomatillo salsa, sour cream, cilantro and lime.
The flavours here are wonderful, all working together to create layers of taste to really savour, rather than stuff in your face at speed. And while this is something of a fancy taco, it's a steal at just $3, washed down with a big cup of sweet, aromatic horchata which has been flavoured with vanilla and almond as well as cinnamon. Mas Tacos made a name for itself serving this colourful, creative Mexican cuisine out of a truck, and that's fantastic, but after sampling this fresh, delicious food, it's evident that it's more than worthy of its permanent pitch on the thriving Nashville lunch spot scene.