/ /
I recently found myself in Lucca, Tuscany for a friend's wedding, slipping into that blissful Italian routine of non-stop eating and drinking. My waistline has still not forgiven me. I love being in a country where they not only have aperitivi – a miniature early meal in itself (see below) consisting of Aperol spritz or whatever tipple you might fancy and delicious nibbles – but main meals where you lose count of the number of courses. Antipasti, primi, secondi… I say lay it on me!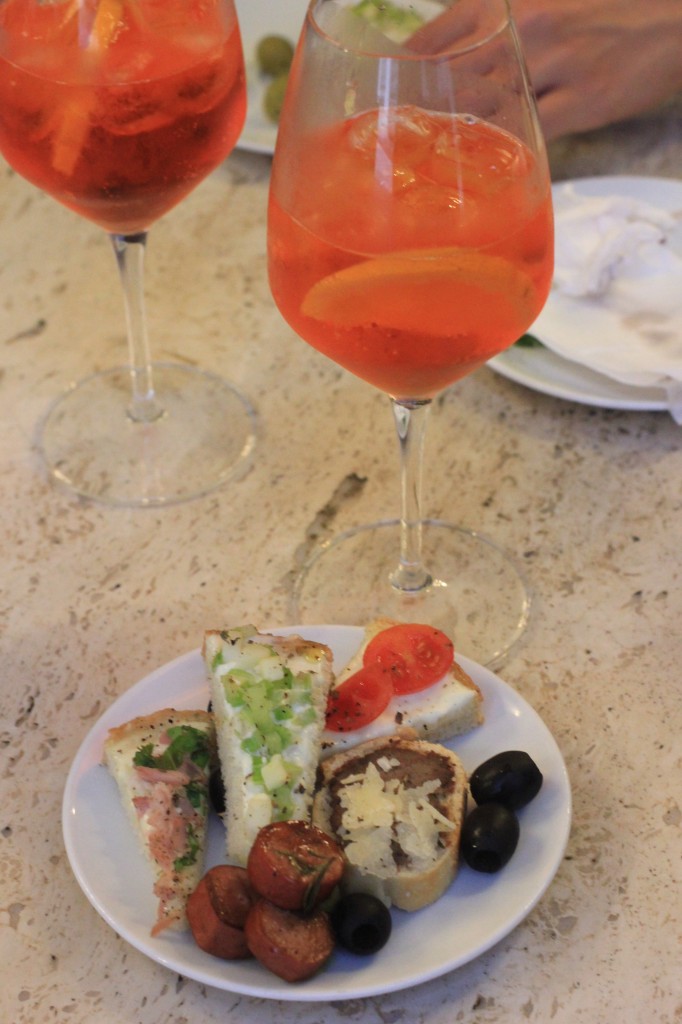 We were staying in Campora -(tuscanyvillahire.com) in a wonderful villa overlooking olives groves about a twenty minute drive from Lucca. The place was a converted farmhouse with four spacious bedrooms and more rustic Italian charm than you could throw a bowl of polenta at. It's not an exaggeration to say that at night the grove just below our outdoor dining table was actually lit up with fireflies who put on a little moving light display for us as we swigged our local Tuscan wine. As well as a pool with a view and diving board that more than once doubled as an impromptu picnic table, there was loads of land for us to explore, with herbs, figs and courgettes at our fingertips for cooking and eating. I basically split my time between the villa's well-stocked kitchen and its pretty terracotta terrace, which hangs with fresh jasmine and wisteria and overlooks the rolling Tuscan hills. We ate and drank to our hearts' content here.
Pasta was a bit of a recurring theme. We bought bags of fresh tagliatelle from the supermarket and I made this dish of asparagus, zucchini, herbs and parmesan pasta with pancetta.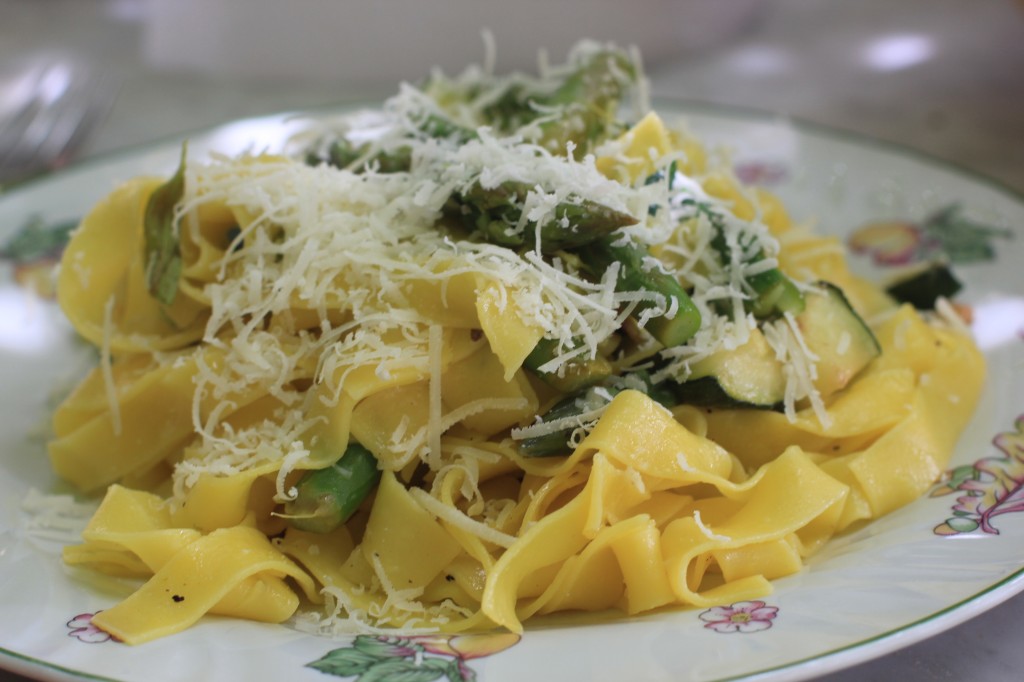 We also made the most of the local tomatoes, which were fat, juicy, ripe and sweet – and made our own bruschetta brushed with fresh garlic.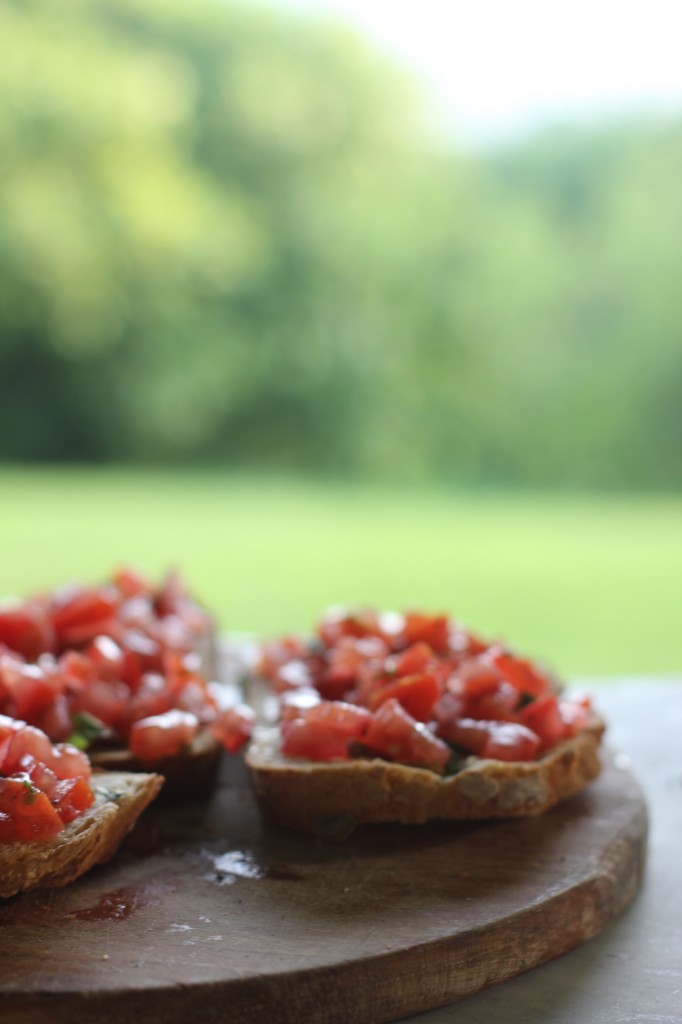 One day we really couldn't resist buying a beautiful looking octopus (I love that you can just casually pick up fresh octopus in any Tuscan supermarket). We cleaned it, de-beaked and de-inked it and marinated it in lemon, chilli, garlic, olive oil and fresh oregano before sizzling it on the grill for a couple of minutes.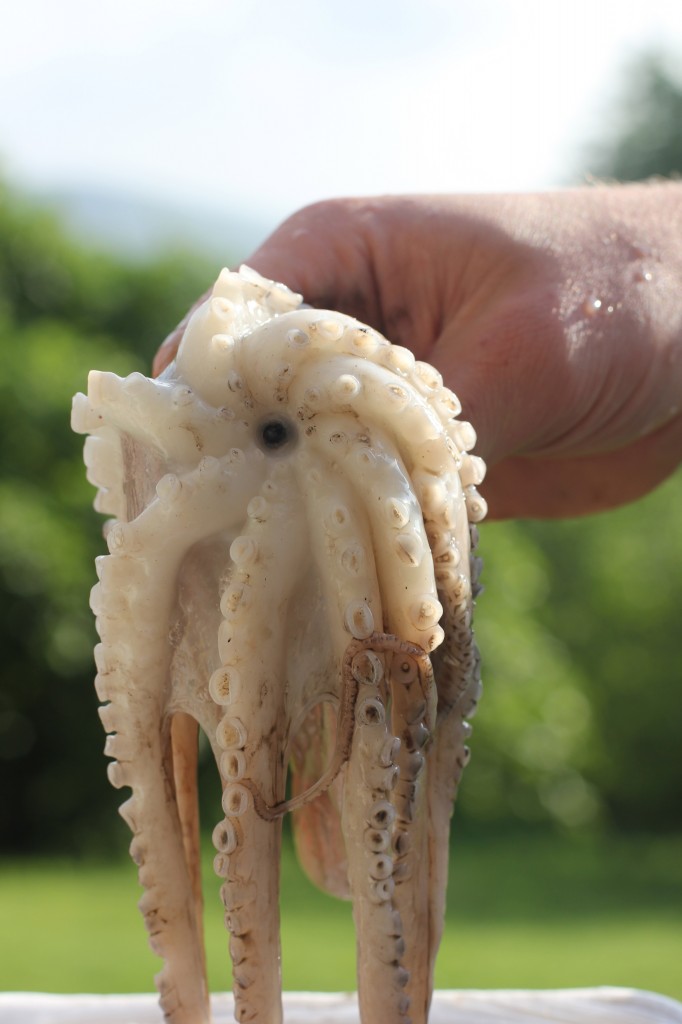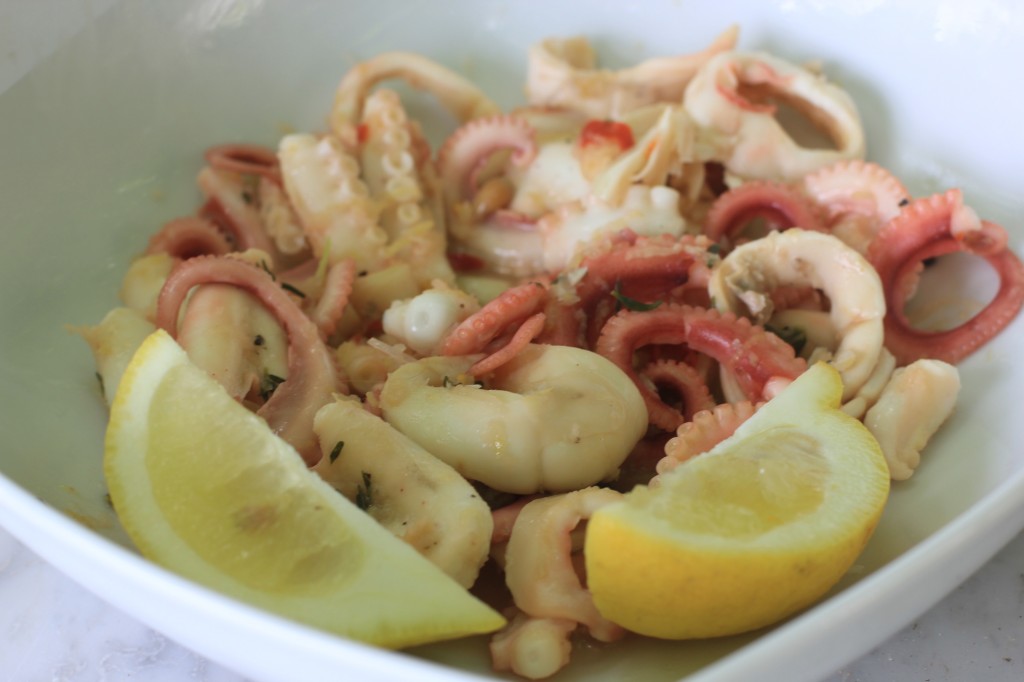 Next time I'd like to have a go at one of the slow cook octopus dishes, perhaps one involving oil and wine, or cooking it in its own ink, because this did go slightly springy. We probably should have boiled or 'bashed' it first – as advised by Elizabeth David. But you know, we were on holiday, and our Aperol-addled brains weren't up to much…