/ /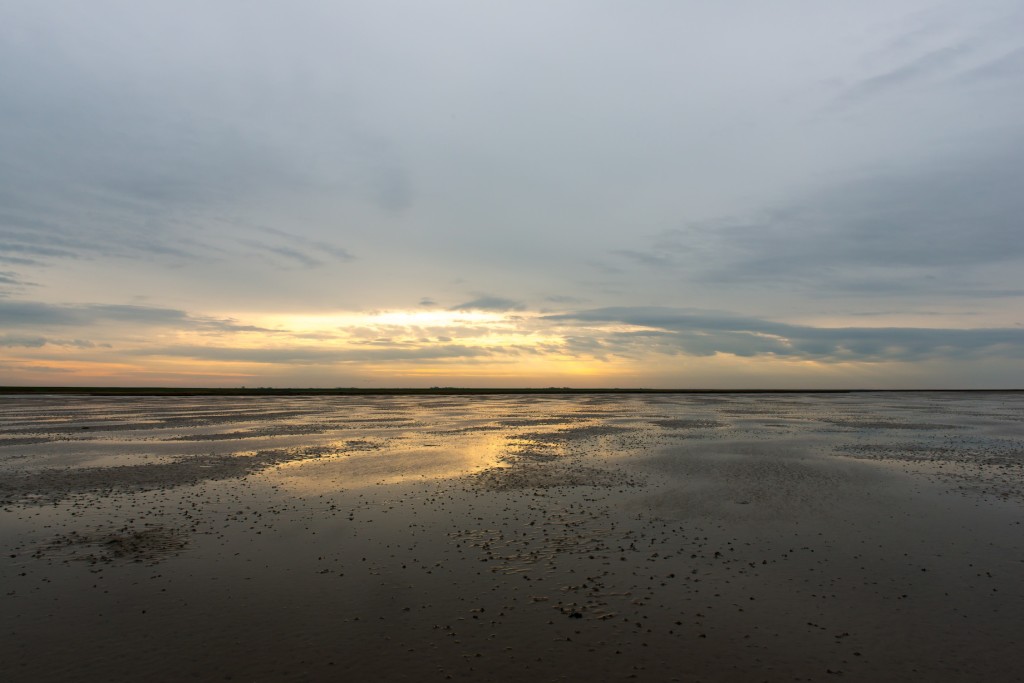 As you might have noticed from my rather oyster-centric Twitter feed, last week I spent a few days in Denmark snuffling out oysters. The trip coincided with Denmark's Oyster Week – an event aimed at raising awareness about the country's oyster production.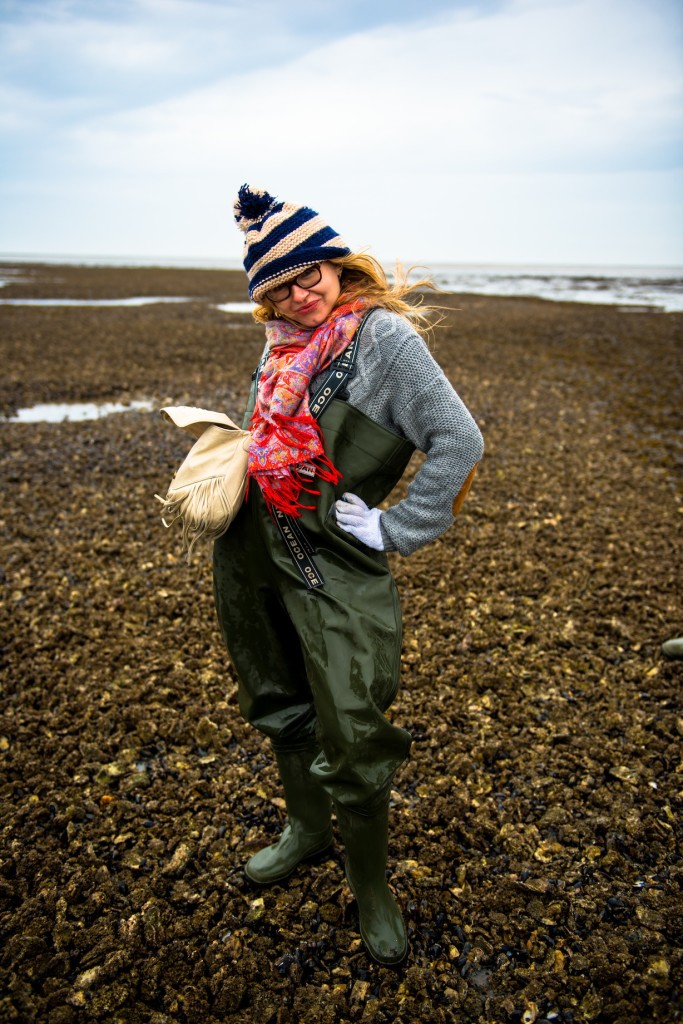 We traveled to the Wadden Sea Centre (a UNESCO World Heritage Centre) in Ribe, South West Jutland which, aside from being a haven for many species of migratory birds, is populated by thousands upon thousands of Pacific oysters, which we waded 6km (in the fetching waders, above) to pluck from their beds. Unfortunately I made the foolish decision to leave my waterproof in Brixton, which meant I got thoroughly soaked by the pelting rain – but it was kind of worth it when we tasted the oysters fresh from the sea, and Kasper, our tour leader cracked a bottle of Moet.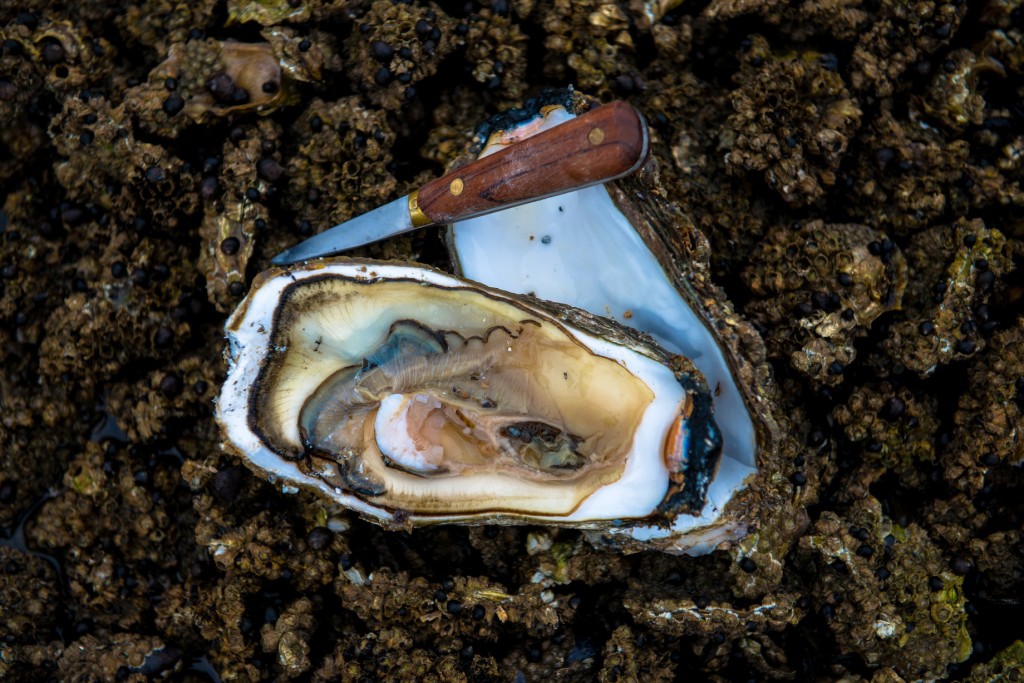 It was a good job we worked up an appetite, because that night we were treated to an absolute feast by English chef Paul Cunningham, who's now cooking at Henne Kirkeby Kro in the wild West of the country – quite a contrast from his former kitchen at The Paul in Copenhagen's Tivoli Gardens. Paul won a Michelin-star for his food at The Paul, and I'm sure it won't be long until the stars come shining down on him here – where he's using the extensive kitchen garden for the freshest ingredients, and making use of his rural ingredients for the best supplies. It was great to see the big man (he's hard to miss, at over six foot) so happy and relaxed in his new environment, as towards the end of his time at Tivoli things were pretty fraught.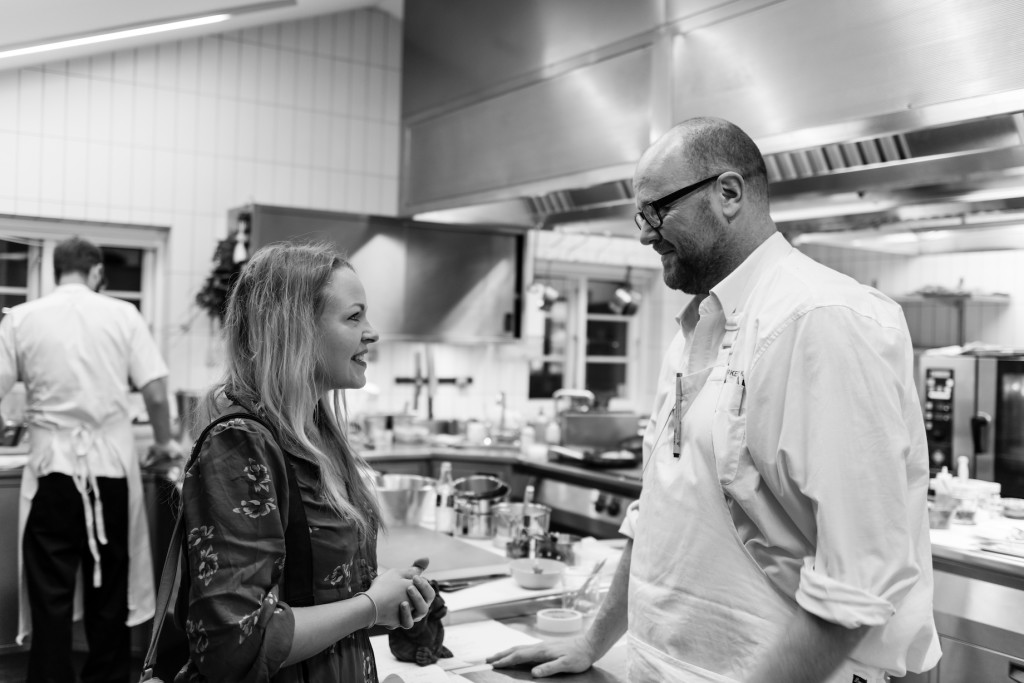 Paul is a maestro of flavour. He's not afraid to put bold tastes together on the plate (a native oyster cooked on a Green Egg with Marmite, butter and toasted rye bread is one such example), but he rarely misfires, and manages to always get the balance just right. His love of good food is tangible when you eat his dishes – they are original, distinctive and memorable, a bit like the chef himself.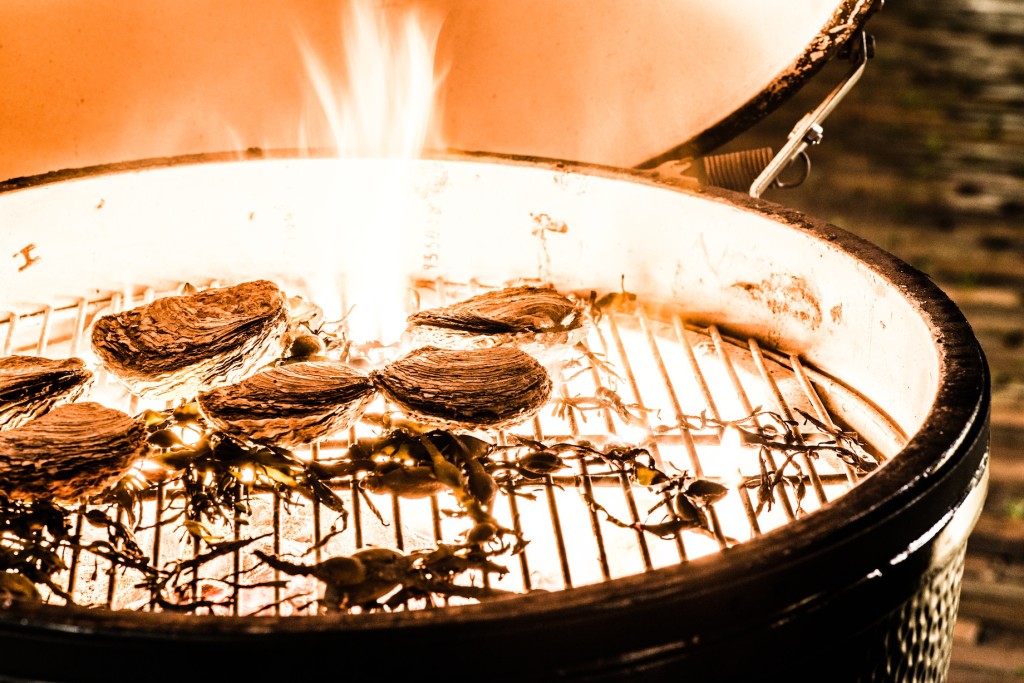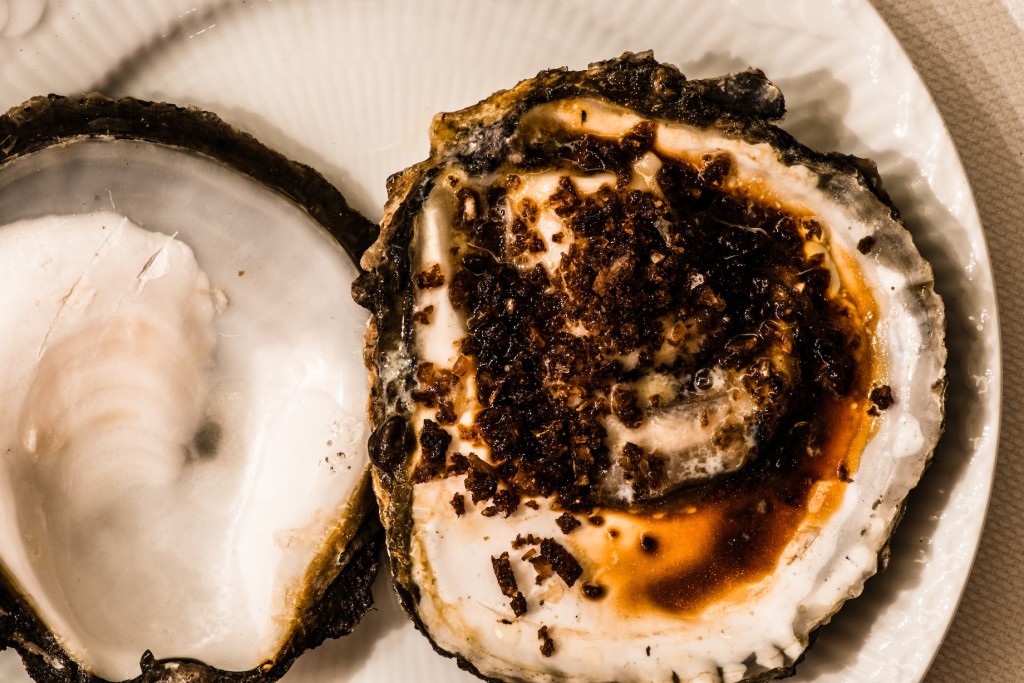 Check out this fantastic video of Henne Kirkeby Kro by First XI:
The next day it was on to Glyngore – a historic fishing harbour where we met the wonderful oyster producer Sven, who fishes for the most delicious native oysters and blue-lipped mussels from the Limfjord, which is renowned for its special, mineral rich waters. After being shown around the production site, where oysters for restaurants including Noma are graded and packed, he cooked us a wonderful oyster-based tasting menu.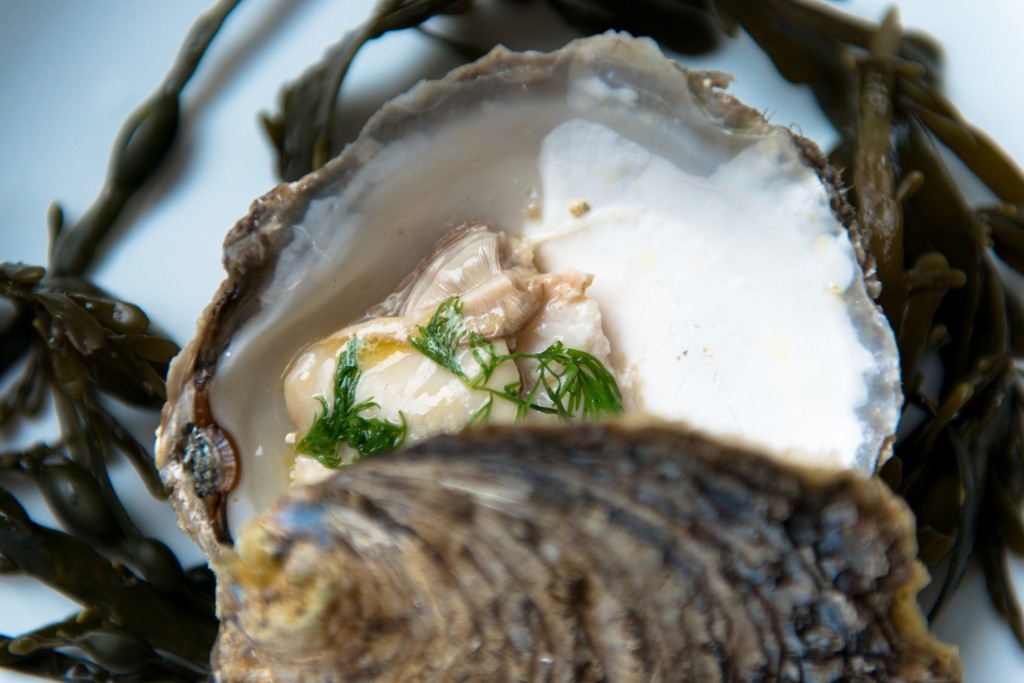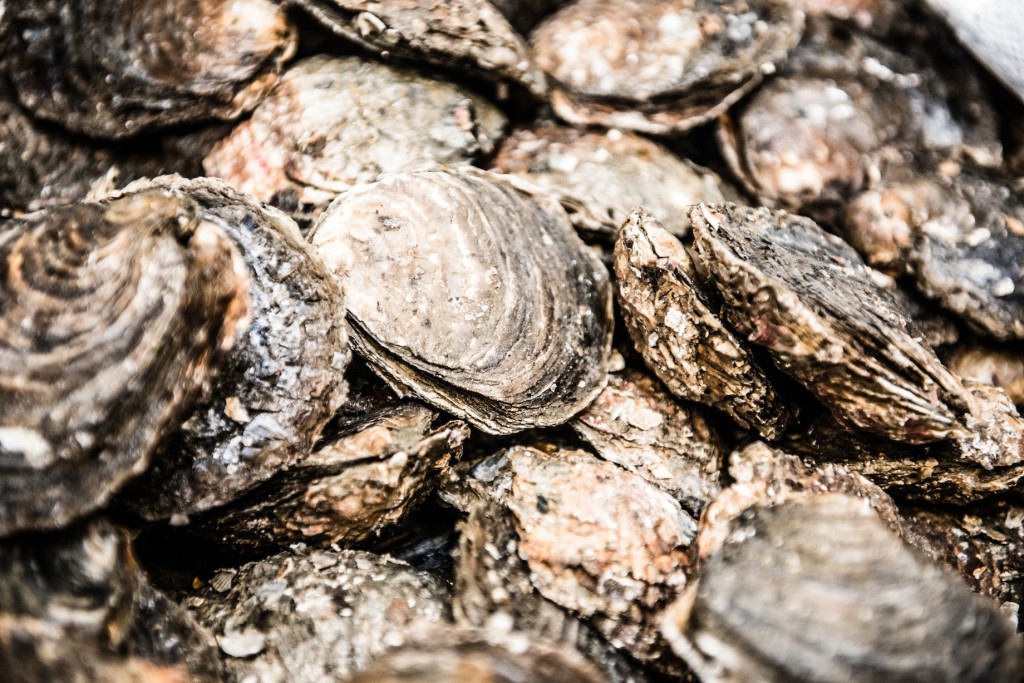 Then is was time to don those waders again and search out some of our own natives in the Limfjord. Sadly, my waders leaked and I managed to get totally soaked, which I think may have inhibited my oyster catching abilities (or at least that's my excuse), but some of us found some. Others netted some spider crabs, which apparently tasted good, but looked too much like actual arachnids for my liking…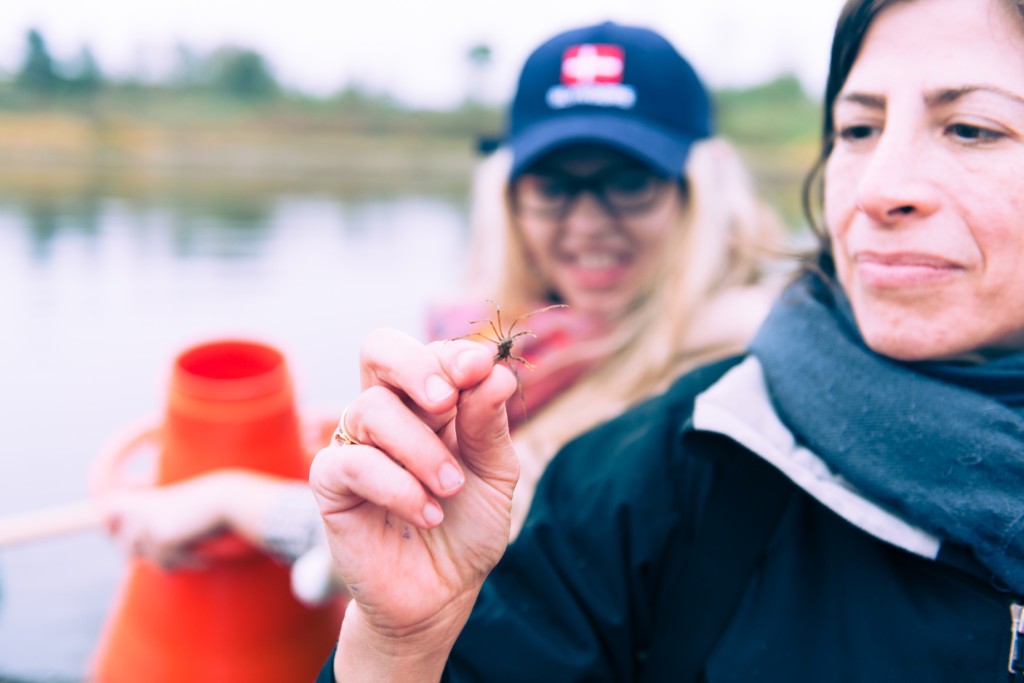 You can read about the trip, producers and food in more detail in my forthcoming article for FOUR magazine.
Photos by Kasper Fogh