/ /
A week ago today I was dancing to Daft Punk (and then later, and much more sexily, to Right Said Fred) in the Tiki bar at the Waldorf Hotel in Vancouver, a pint of Aperol Spritz in my hand, my belly full from an incredible meal at Chinese brasserie Bao Bei (more on that soon), and my nose freckly and golden from the sun. Now I'm back in England, waiting, like everyone else, for summer to make an appearance.
I'd popped over to visit my boyfriend who's out there on an 'Explore Canada' visa, and also to do a recce because I'm going to be going to join him, and doing some work out there for a few months as of August: woo hoo!
Before we met, Canada had been vaguely on my hit list of places to go visit and eat in, but it was more Toronto, with its award-winning food market and big name restaurants (hello David Chang) that seemed to be pulling me in. But, having just got back, I can happily say that Vancouver, aside from being one of the most beautiful places on earth, has one of the best food scenes – food cultures, even – that I've ever experienced, and I am absolutely champing at the bit (love that phrase) to get back there.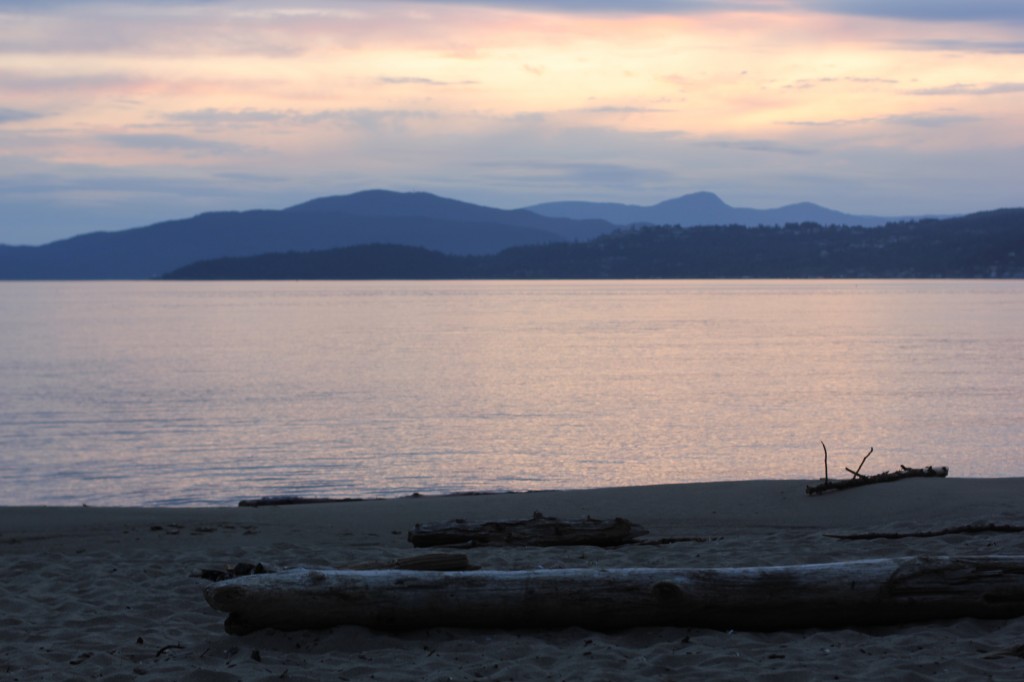 In just under two weeks, I ate more tacos than I thought possible; had my fill – and then some – of super fresh sushi, feasted on amazing West Coast seafood – including oysters almost the size of my head – and tasted some incredible local beers and wines. The microbrewing scene is getting pretty big in Vancouver because the alcohol laws have been relaxed more recently, and it turns out British Columbia has a rather amazing wine region in the Okanagan Valley – an arid expanse where much of the country's wine is produced. If like me, you've never considered Canadian wine, it's probably because it's so good and made in such small quantities that they keep it for themselves and little is exported.
Vancouver has one of North America's largest Asian populations, including one of the most diverse Chinese diasporas, and as a result is a paradise for Asian food lovers like myself, with a wealth of Vietnamese, Japanese, Chinese and Korean eateries and shops. One of the first things we did when I arrived, after getting lightly sozzled on a bottle of prosecco with some juicy local strawberries, was go for sushi. Even the average places are better than most sushi restaurants in England, and you can get delicious sashimi for about $7-8 a plate – that's a blumming fiver!
Our favourite spot for the time being is Kojima Sushi. It doesn't look like much from the outside, but I'm telling you the sushi is amazing and incredibly affordable. They bring you complimentary green tea when you start the meal, and the handmade rolls have hilarious names like the 'Erotica roll' ($8.25) – which we had to order, but it turned out to be an insanely delicious mix of crispy tempura yam with crab, avocado and topped with fresh raw salmon.
Jamie lives near Commercial Drive in East Vancouver – and it felt like a bit of a home-from-home thanks to all the fresh grocery stores which are heaving with diverse ingredients – both local and more exotic. Wandering up to his house with my suitcase I had to keep stopping to gawp at all the big, green bunches of different kales (I'm obsessed), asparagus, herbs and bags of different coloured tortillas, various yummy looking breads and olives. There's also a strong Italian community, so there are little delis with nice hams and freshly stuffed raviolis. It took all my strength not to bust in there and start grocery shopping before I'd even dumped my bag! Seriously looking forward to cooking with all this fresh produce on my return so watch this space for recipes, though fresh food is not cheap by any means, so they may have to be a bit on the frugal side.
I'd heard about Japadogs – an inspired Vancouver invention of Japanese fusion hotdogs, which has stalls all over the city and one tiny little sit-down place. There's a Japadogs in New York now, and it's easy to see why – we're talking about hot dogs (beef and pork) topped with things like fried noodles, bonito flakes, wasabi mayo, seaweed and miso. Umami doesn't quite cover it. We shared three between us – a Yakisoba: pork wiener and fried yakisoba noodles, pickled ginger and seaweed ($7); a Teriyamo: beef wiener, teriyaki sauce, seaweed, Japanese mayo and fried onion ($4.75), and a Okonami: pork with Japanese sauce, Japanese mayo, bonito flakes and fried cabbage – along with some Shichimi and garlic shaken fries. I am still having cravings. They are SO GOOD!
Obviously all this eating needs to be offset with a bit of exercise, so while I was there I got back into cycling – something that's fallen by the wayside along with any semblance of summer in the UK. It was great to be back on the bike and Vancouver is a VERY cycle friendly city – there are cycle paths all over it, and one of the best routes is the one down to Granville Island, one of Vancouver's most happening neighbourhoods where there also happens to be a rather kick-ass food market and brewery…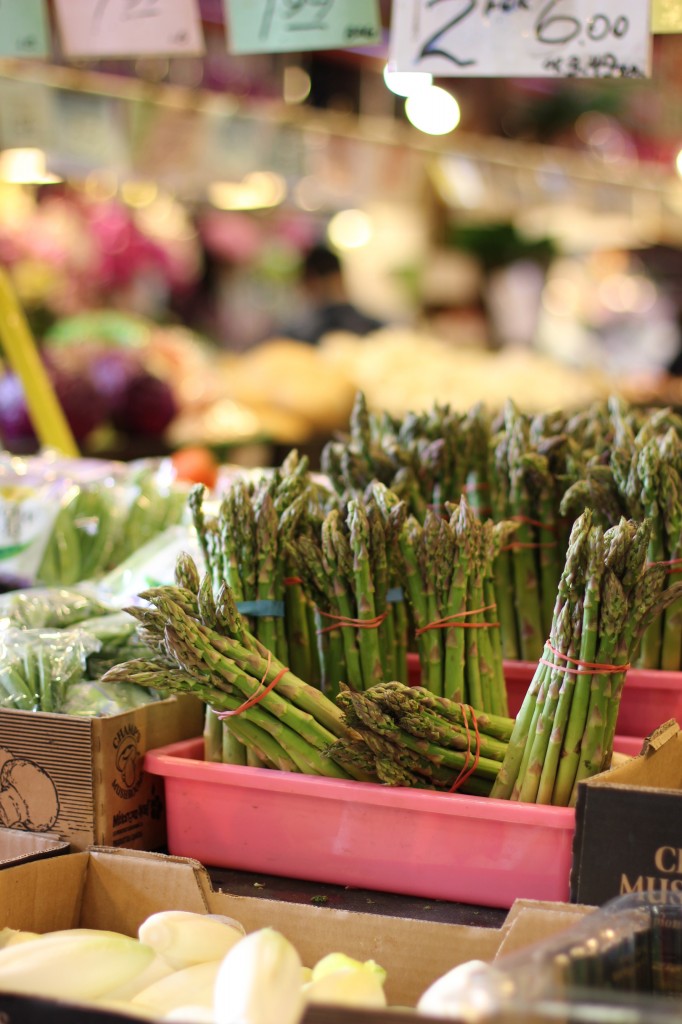 I know I'll be coming back here in the summer to buy some special occasion meat or fish and seafood, and next time I want to head to Tony's Cafe which, judging by the menu does a mean line in fried oysters and local fish dishes.