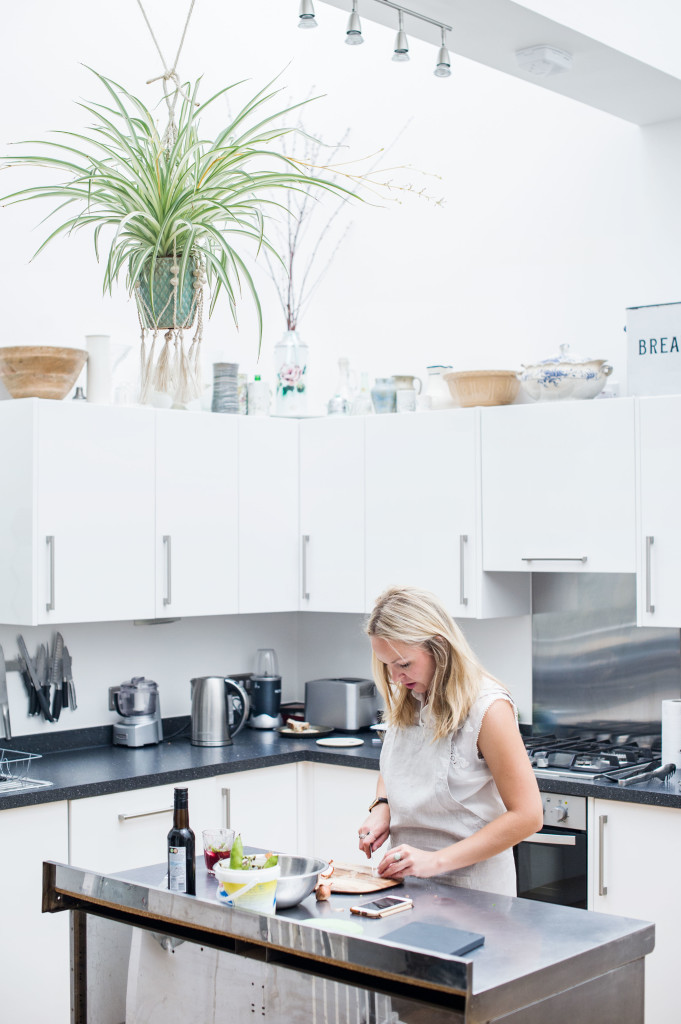 / /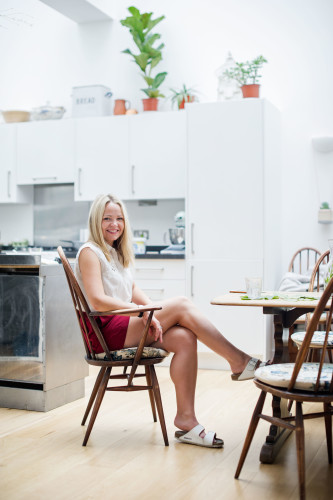 A few weeks ago I had the great pleasure of hosting The Curious Pear – best friend food writer and photographer dream team Meg Abbott and Issy Croker, for lunch.  These two are kinetic whirlwind of talent, enthusiasm and friendship and just a brilliant duo to have round for lunch. I have followed these two on Instagram since we first met months ago when they featured me in their piece on Women in Food for Suitcase Magazine, and am just amazed by their far-flung travels and never-ending output of fantastic food content.  They produce stunning photography and insightful, well-written copy for magazines, websites and journals including Life and Thyme, Suitcase and many more. If you don't already, follow them here.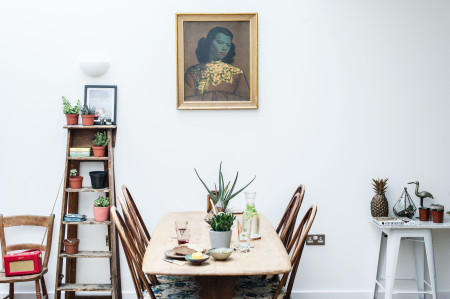 We'd been meaning to get together for a feed since I failed to cook for them the last time, and this time it brilliantly coincided with their series for Food 52 on cooks and their kitchens. I whipped up a three-course menu for the girls, kicking off with gin and blackberry cocktails with syrup made from yarrow which is all over the marsh at the moment, and creates an interesting aromatic note which is a sort of cross between lavender and thyme.
This shoot happened during the run-up to my Marsh-Inspired Supper Club at the Spring Hill Cafe, so I was testing out ideas for the 'marsh vermouth' cocktail I wanted to do. The supper club, by the way, was a sell-out success, so thanks to all of you who came down to that! Here's the finished menu, which was very kindly designed by our neighbour Dougal Burgess of Burgess and Beech.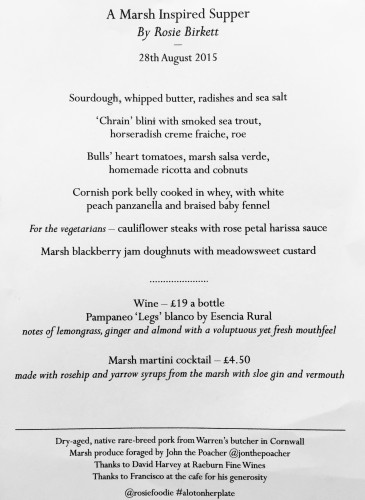 Food-wise, I opted for an update on the Tricolore salad, with the sweetest Wholegood cherry tomatoes with homemade ricotta, cobnuts and salsa verde; and then crispy roast pork with a fresh peach panzanella.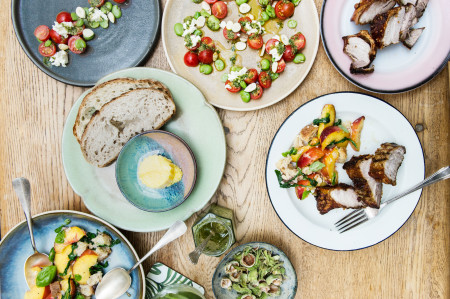 To finish, I made a foraged fig leaf and blackberry ripple ice cream with fig leaves I gathered from the tree down the canal, and juicy blackberries foraged for me by local wild food expert John the Poacher.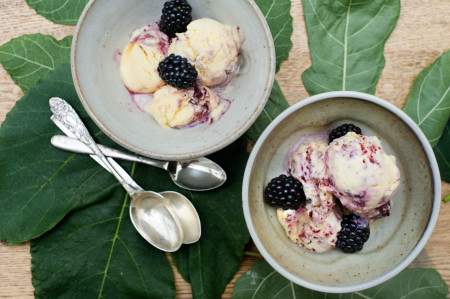 Meg wrote some lovely words about our kitchen, and as usual, Cyril was a bit of a superstar – read the full article here. All of the photos in this post and in the recipes were taken by Issy Croker.