/ /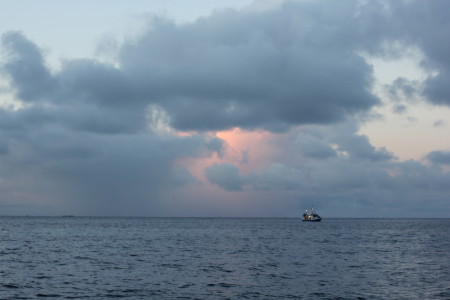 As some of you that follow me on Instagram will have gathered, I had a rather intrepid weekend, traveling to Tromsø in Northern Norway, 200-odd miles north of the Arctic circle to report on the seasonal, migratory cod Skrei – a treasured speciality gaining traction with British chefs. We were there during a very special time known as 'Polar Night' because the sun never rises. This period lasts from November to the 21st January, but rather than it being pitch black, there's a beautiful, eerie light during the day which fluctuates between greys, blues and sometimes pinks. It's utterly enchanting, especially when teamed with the snow-capped mountains and glittering fjords and wood cabins all around.
We were lucky enough to go out on a boat to fish for cod, spotting passing Orcas and humpback whales feeding nearby, which was indescribably thrilling, as well as being treated to some traditional Norwegian meals. There was a LOT of cod roe, and it just re-invigorated my love of the stuff, so I thought I'd share my cod roe and sweetcorn fritter recipe with you, as I've been craving it since I got back.  The full story will be appearing this weekend in the New Review Magazine, so watch out for it, but in the meantime, here's the recipes and  a few of the pictures I took.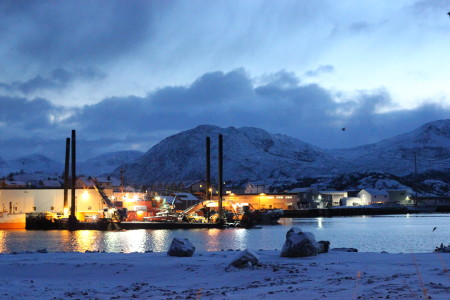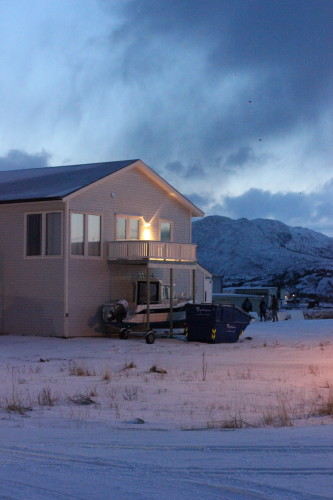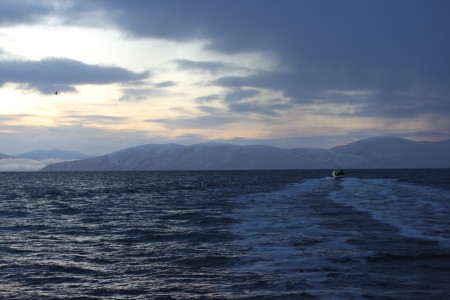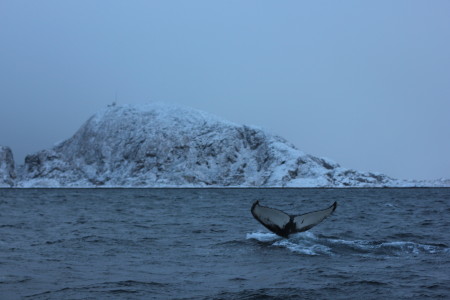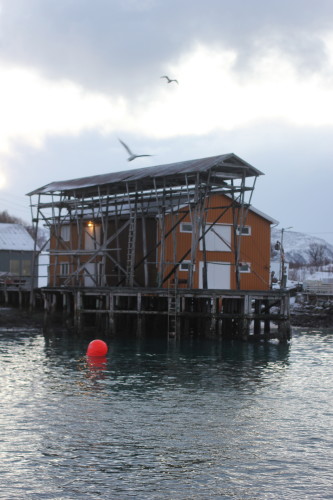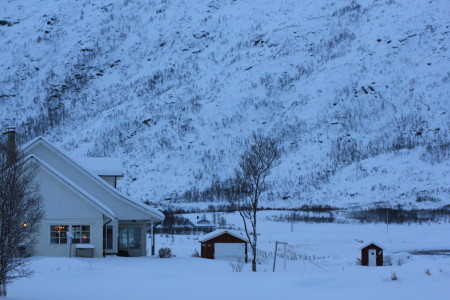 Sweetcorn and cods roe fritters recipe
600–800 ml (20–30 fl oz) flavourless oil
(groundnut or sunflower), for deep-frying
100 g (3 ½ oz/ ½ cup) tinned, drained cod's roe,
patted dry with kitchen paper
100 g (3 ½ oz/ ½ cup) tinned, drained sweetcorn
juice of ½ lemon
½ teaspoon ground white pepper
pinch of cayenne pepper
freshly ground black pepper
½ teaspoon sea salt
80 g (3 oz/⅔ cup) plain
(all-purpose) flour
pinch of caster (superfine) sugar
grated zest of 1 lime
1 teaspoon southern spice mix or . teaspoon
each of hot smoked paprika, cayenne pepper,
ground cumin and garlic granules
½ teaspoon baking powder
1 egg, beaten
60 ml (2 fl oz) milk
To serve
Sriracha sauce or Sriracha mayo
1 ripe avocado, stoned and sliced
red chilli flakes, for sprinkling
wedges of lime, for squeezing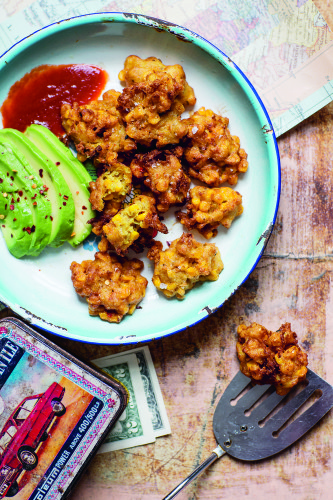 Heat the oil in a deep-fat fryer or fill a large, high-sided pan with 3 cm (1½ in) oil. The oil should reach 185°C/365°F (test with a jam thermometer if using a pan).
In a large bowl, gently mix the cod's roe with the sweetcorn, trying not to mash up the roe too much. Add the lemon juice and season generously with white pepper, cayenne pepper and black pepper. In a separate bowl, mix the salt, flour, sugar, lime zest, spices and baking powder. In a jug, mix the egg and milk with 1 tablespoon of cold water, and then whisk this into the flour mix until you have a loose-ish batter, just a fraction thicker than pancake batter, adding a touch more water if it's too thick.
Add enough batter to the cod's roe and sweetcorn mix to coat them well so that they will hold together when fried. There may be some batter leftover, which you can keep in the fridge for a couple of days. Working in batches, carefully drop dessertspoonfuls of the mixture into the hot oil, 2 or 3 at a time, depending on the size of your fryer or pan. Leave them to cook, untouched, for about 4 minutes per batch, until they are a deep golden colour and have floated to the surface. Remove them carefully with a slotted spoon to a metal plate or baking tray covered with kitchen paper to absorb any excess fat. Scatter with salt and keep them warm in the oven on a low heat while you repeat the process with the remaining batter.
Serve warm, with Sriracha sauce or Sriracha mayo, avocado and sprinkled with red chilli flakes and lime juice.
*Photo by Helen Cathcart*