/ /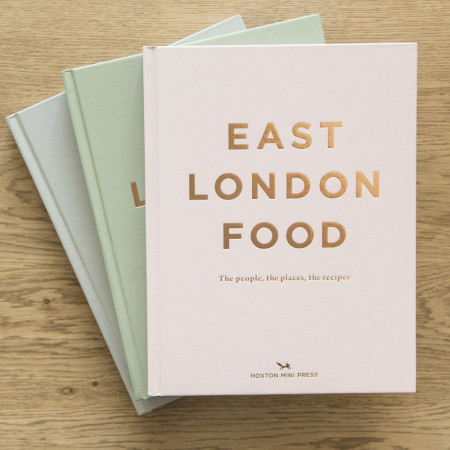 East London Food – which came out in April, almost exactly a year after my first book A Lot On Her Plate – is finally out there now (yipeee!), and I'm very happy to say that the reception so far has been overwhelming. The fact that so many people have already shared their pleasure at the book with us in person and on social media (including my ultimate food hero Nigel Slater who called it 'a gentle celebration of creativity'!!!!) has been so, so brilliant. Thanks to everyone for their support with this so far.
This book, compiled with my long-time work collaborator, the brilliant photographer Helen Cathcart, and published by visionary local publishers Hoxton Mini Press, who specialise in beautiful collectable books, has been a real passion project for all of us. In fact at one point in the darkest depths of last winter, as we snacked and caffeinated our way through epic four hour meetings – the wind and rain pelting the window of HMP's chilly London Fields studio – it's something we all felt could take us ten years to finish. Deciding on which places to include took months and months of discussions and to-ing and fro-ing. And bags and bags of Kettle chips.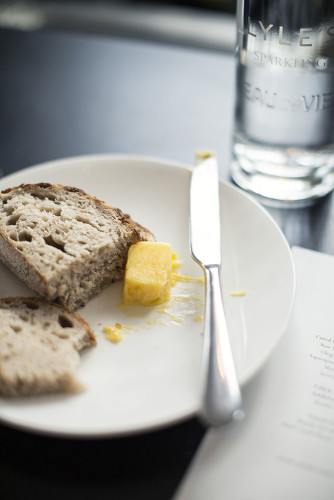 Our criteria for what to include was based around the simple idea that it had to be somewhere/someone/something in East London food that was genuinely grown out of or intrinsically connected to this special area, and also something that we would personally recommend to our friends. We wanted to capture what we'd all observed as the very unique and enterprising spirit of this area's food scene, and provide a snapshot of the diverse feast that is on offer in our beloved neighbourhood.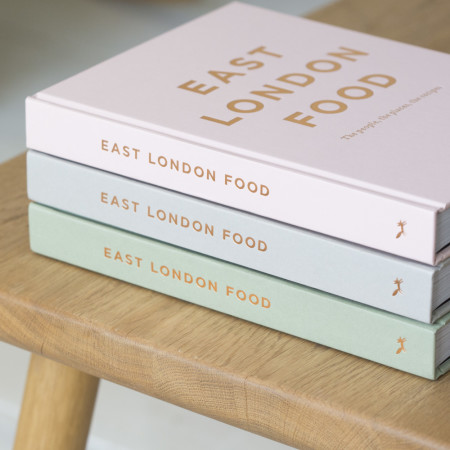 But we didn't want to create something too 'hipster' – we wanted something that reflected East London and its very particular, very unique food heritage.  It had, we quickly realised, to reflect East End food both old and new, as this area has always had its own sense of culinary identity. As such, we've created a document that covers everything from pie and mash shops and old East End cafes to Turkish and Punjabi grills, Vietnamese canteens, to Michelin starred restaurants like Lyle's and repurposed old boozers like The Marksman. There's a community-run organic urban farm overlooked by a council estate in Stamford Hill, and my neighbour John the Poacher, who opened my eyes to the wild food that grows all around us on Hackney and Walthamstow Marshes.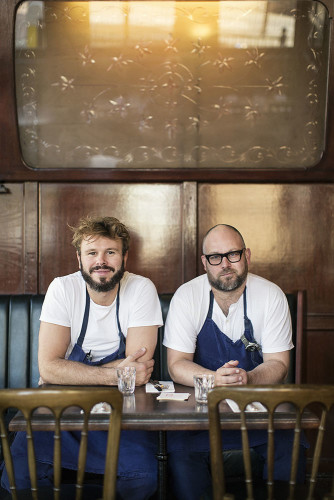 It was important that we made it happen in the space of about a year and a half, and got it published because even since the book went to press, more and more interesting, wonderful restaurants and food producers have set up shop in the East End of London – an area that is arguably becoming one of the most influential food regions in Europe. To include everything good and food related here now would have been simply impossible.
For both Helen and I, this was personal. Helen has been living and working in the East End for the last decade, her job as a food photographer meaning that she was constantly kept abreast of food developments, shooting many of the places that have led the way on the food scene. The same goes for me. In the past eight years since I've been writing about food in London I've seen the culinary excitement here shift to the East, I've covered it in my writing and I've come here with it. I love both food and stories, so it made sense for me to come and live where they most abound, and, as is the case with many of the places we included – I was drawn by the creativity of the area, and the cheaper rents.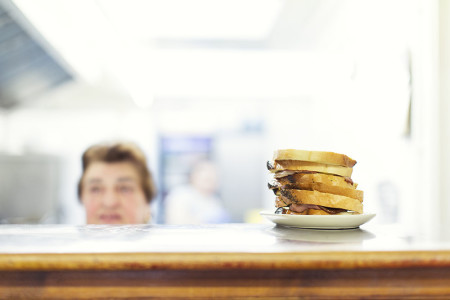 While we didn't manage even one long lunch at Rochelle Canteen while we were working on it (one of our initial fantasies about the book was that it would be all long lunches!), we're incredibly happy with what we've managed to produce, and really do feel that it reflects what's so special about the food scene in this part of town. There are recipes, but that's not the main point of the book – the recipes are neatly kept separate from the stories, fashioned into a booklet which is tucked into a nifty little pocket at the back of the book – allowing the stories, interviews and Helen's beautiful photography to sing.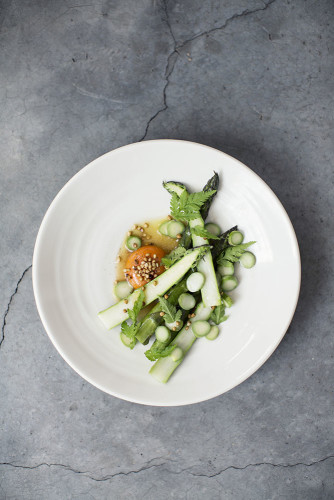 On that note, the production from Hoxton Mini Press's side has been utterly fantastic – they were very much behind the idea of using a bold, textual cover with a gold foil and printing the book in three different cover colours, an idea that so many publishers would balk at. Studio Thomas also did us proud with an utterly perfect design – leaving lots of space and giving it a very clean, modern, yet real feel.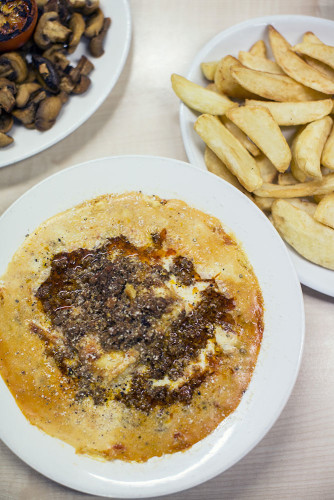 I really could rabbit on about this book for hours and hours, but the only thing left to say really is that if you do buy it, I really hope you enjoy reading it. It's something that I feel very privileged and proud to have been involved in creating.