/ /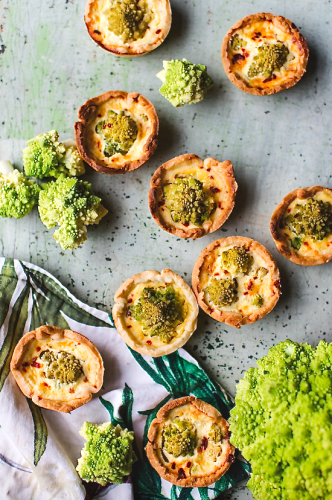 A couple of weeks ago, my tagline really could have been "I ate all the pies". If you follow me on Instagram you will have seen that – lucky for me – I had a really good run of pie-based activity, including feasting on one of Jeremy Lee's superb specimens at Quo Vadis (duck and leek, oh my – they do a REALLY good half price 'pie and oyster Monday' deal), as well as baking and styling a load of sweet pies for Guardian Cook's pie special.  Well my friends, let not the pie fun end there. This week is British Pie Week – that's right, we have one of those, and to celebrate, I've teamed up with British Gas which is on a frankly excellent drive to inspire people to bring back the lost art of home economics.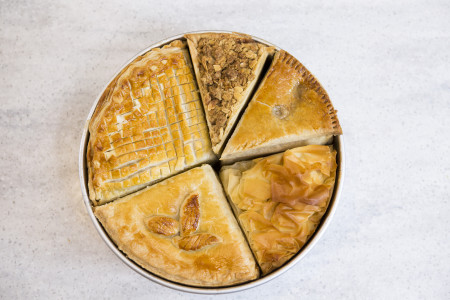 Now, if you're anything like me, you might have tainted memories of Home Ec at school. My teacher was a joyless tyrant who I genuinely don't think actually liked food. She was far more interested in teaching us the intricacies of extreme hygiene (I was once severely berated for having my hair in loose plaits rather than the obligatory Croydon facelift bun) than really setting us up as home cooks. But British Gas, along with the fab John Whaite, is on a mission to help people get smarter and a bit more thrifty in the kitchen  by teaching them some energy saving techniques that will help them save money.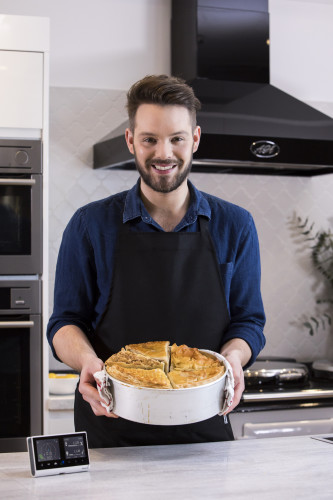 John has created the nation's 'Smartest Pie' using what has been voted the nation's top five favourite fillings. British Gas challenged him to mix our favourites together, using the most cost-effective ingredients as well as energy-efficient cooking methods that won't break the bank. The GBBO champion was then put to the test on camera, showcasing the most energy-efficient cooking techniques while the smart meter monitored energy costs. See the video below for his amazing recipe.
I'm taking on the challenge with one of my favourite recipes, my Broccoflower and cheese pies, baking in the most cost-effective, energy-efficient way to save those pennies, which are much-needed for my forthcoming honeymoon.
This recipe is a bit of a twist on the classic broccoli and cheese combo, and uses one of my all-time favourite ingredients, the beautiful romanesco cauliflower, which pokes its gorgeous green spiral florets through the cheese and chilli-flecked custard.  I've included some energy-saving tips in the cooking method, but it's also worth checking out the bit at the bottom of this post about how the new Smart Meters can help you monitor your energy output and save money on bills. Please have a go at these little pies and do share any pics with me on social media, tagging @rosiefoodie @BritishGas and #SmartasPie #BritishPieWeek.
Ingredients
1 batch shortcrust pastry, chilled
butter, for greasing
plain flour, for dusting
1 romanesco cauliflower, cut into little florets (peel and finely slice up the stalk)
3 eggs
150g pecorino, gruyere or other similarly potent hard cheese, finely grated
30g parmesan, finely grated, plus more to finish
30ml double cream
150ml whole milk
pinch red chilli flakes
salt
freshly ground black pepper
Special equipment

12-hole muffin tin
Method
1.  To make the pastry, sift 225 g plain flour and a pinch of salt into a bowl, add 100 g chilled unsalted butter, cubed, and 20 g chilled lard, cubed, and lightly rub them into the flour until you have a breadcrumb consistency, or whizz the flour and salt briefly with the butter and lard in a food processor then transfer to a bowl. Make a well in the middle and add 3 tablespoons of cold water. Mix it in and gather the dough together with one hand to form a ball. If it's too dry, add another tablespoon cold water a drop at a time until the dough comes together. Wrap the dough in cling film and chill in the fridge for 30 minutes.
2.  Preheat the oven to 180°C (fan) and lightly grease the muffin tin. Roll out the chilled pastry on a lightly floured work surface to 2–3 mm thick and cut out rounds slightly bigger than the holes in the muffin tin. Line each hole with the pastry so that it's level with the top of each hole.
3.  Chill the pastry for 15 minutes, then use a fork to prick the base of each case. Line with pieces of baking parchment and fill with baking beans. (Scrunch up the baking parchment before you line each case and it will be more pliable and fit more snugly into the holes.) Bake 'blind' for 10–12 minutes. Remove from the oven, remove the beans and parchment, and bake for a further 3 minutes to avoid a soggy bottom. Remove from the oven and switch it off to save energy while you make the filling – it will stay hot.
4.  Blanch the romanesco florets and sliced stalk in salted boiling water for barely 1 minute – just until it turns bright green – and drain. Remember to boil the water in the kettle first to save energy, rather than on the hob.
5.  Crack the eggs into a mixing bowl and add the cheeses, cream, milk and chilli flakes. Season with salt and pepper, and whisk to combine. Divide the filling between the cooled pastry cases, leaving about 1 cm of space to add the romanesco and allow for the custard to expand. Turn the oven back on to 180 (fan).
6.  Arrange the romanesco in the filling, putting the stalk at the bottom and keeping half of it above the filling for presentation (you want to see those gorgeous florets!) and grate over a little bit more Parmesan. Bake for 15 minutes, then turn off the oven and leave in there for 5-10 minutes until the custard is set and the pastry is golden and crisp. It will retain plenty of heat during this time and will continue to cook your pie to perfection. Make sure you keep the oven door closed while baking. As tempting as it is to take a peek at your pie, opening the oven door causes the heat to drop and use extra energy to get back up to temperature. Cool on a wire rack.
About Smart Meters
Smart meters replace existing standard gas and electricity meters and will be introduced in homes and businesses as standard by 2020. They come with a smart energy monitor that displays how much gas and electricity is being used, and its cost in pounds and pence, in near-real time. That information is shared with energy suppliers automatically, putting an end to estimated bills and meter readings for customers with credit meters, who pay by Direct Debit or quarterly by cash, cheque or card. British Gas is currently trialling Smart Pay As You Go with customers using prepayment meters. That will mean customers will be able to see their current balance and how much credit is remaining on the smart energy monitor. They will also be able to top up online, by smartphone app, over the phone or by visiting a local shop. British Gas is also trialling apps that enable smart meter customers to get information about their energy use on their smartphone. The information from smart meters gives customers a greater understanding of how they're using their energy.