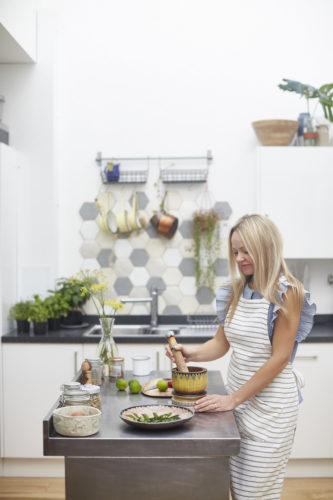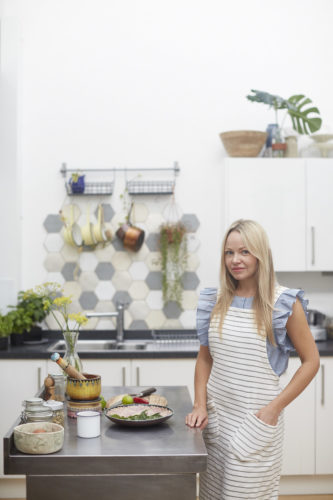 Rosie Birkett is a food writer, food stylist and author who's been writing about chefs, restaurants, and food since 2008. Her most recent book, a collaboration with the food photographer Helen Cathcart: East London Food, is an exploration of her neighbourhood's diverse and exceptional food scene, and is out now.
Her debut cookbook A Lot On Her Plate was published by Hardie Grant in 2015 to critical acclaim.
Rosie's recipes and food styling have appeared on the cover of BBC Good Food Magazine  (to which she is a contributing editor), Olive Magazine, and been featured in The Sunday Times Magazine, The Telegraph, Red, Grazia, In Style and Guardian Cook. Rosie has cooked at various sell-out residencies and pop ups across London, including Carousel in Marylebone, J Sheekey Oyster Bar and Wringer and Mangle in Hackney, and she has collaborated on dinners with chefs James Lowe and Jose Pizarro. Her food writing has appeared in the Guardian, The Independent, The Sunday Times, Olive, Waitrose Kitchen, Centurion and Grazia, and she has worked in-house stints at Caterer and Hotelkeeper; Four Magazine and Olive.
She has contributed to various cookbooks including Michelin-starred chef Mark Jordan's Ocean Voyage; Nigel Haworth's Obsession and Phaidon's Where Chefs Eat.
In 2013 she co-wrote Alain Ducasse's foodie guide to London, J'Aime London, published spring 2014.
She's currently Easyjet Traveler's intrepid food columnist, and Tweets @rosiefoodie.
Rosie is based in Hackney, East London.
Broadcasting
Rosie has appeared on the BBC's Saturday Kitchen and Great British Menu,  MasterChef, and is a regular contributor to Channel Four's Sunday Brunch. Rosie also has her own A Lot On Her Plate Youtube channel where she shares recipes and stories of her favourite chefs and food producers.
Kitchen studio hire
Rosie's kitchen in Hackney is fully-equipped with a gas cooker, double oven, two fridges and freezer, stainless steel island and a vast selection of props and is available to hire.
You can contact her on rosiebirkett1@hotmail.com
Rosie's agent is Holly Arnold: holly@hollyarnold.com
Portraits: Helen Cathcart and Uyen Luu