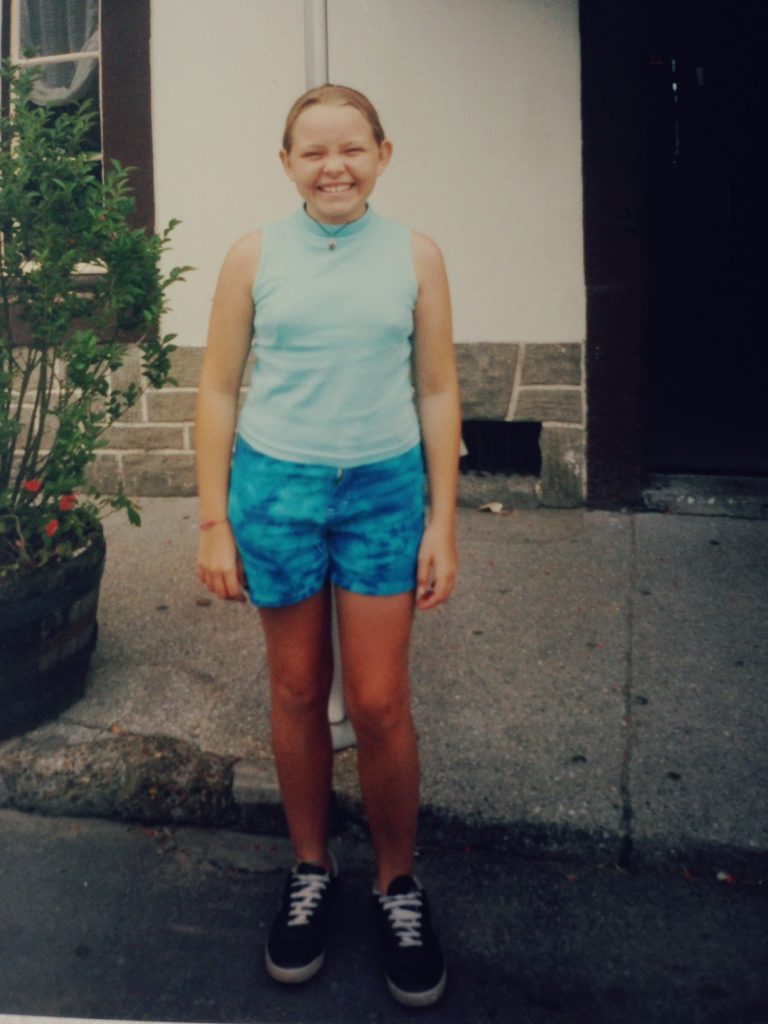 When I was about 12, my camcorder was one of my most treasured possessions. I would spend hours with long-suffering friends encouraging them film me as I mimed along to 90s abominations like like Meredith Brooks' 'Bitch', wearing outfits (watch out Teen Vogue) like the above. To put it bluntly, I was a massive show off. Thank god my mother went through a faze of recording episodes of Coronation Street over our family video collection.
Thankfully, the horror of adolescence kicked any misguided ideas I might have had about being a 'performer' well and truly out of me, and a heartfelt rendition of the rather unfortunate Kit in a GCSE drama version of Caryl Churchill's Top Girls was my final turn on the stage. Saying that, this past year has seen me make a bit of a comeback behind the camera – just one of the hilariously unexpected twists this food writing lark has led to. And being the lame-ass blogger that I am, I've only just got around to blogging about it.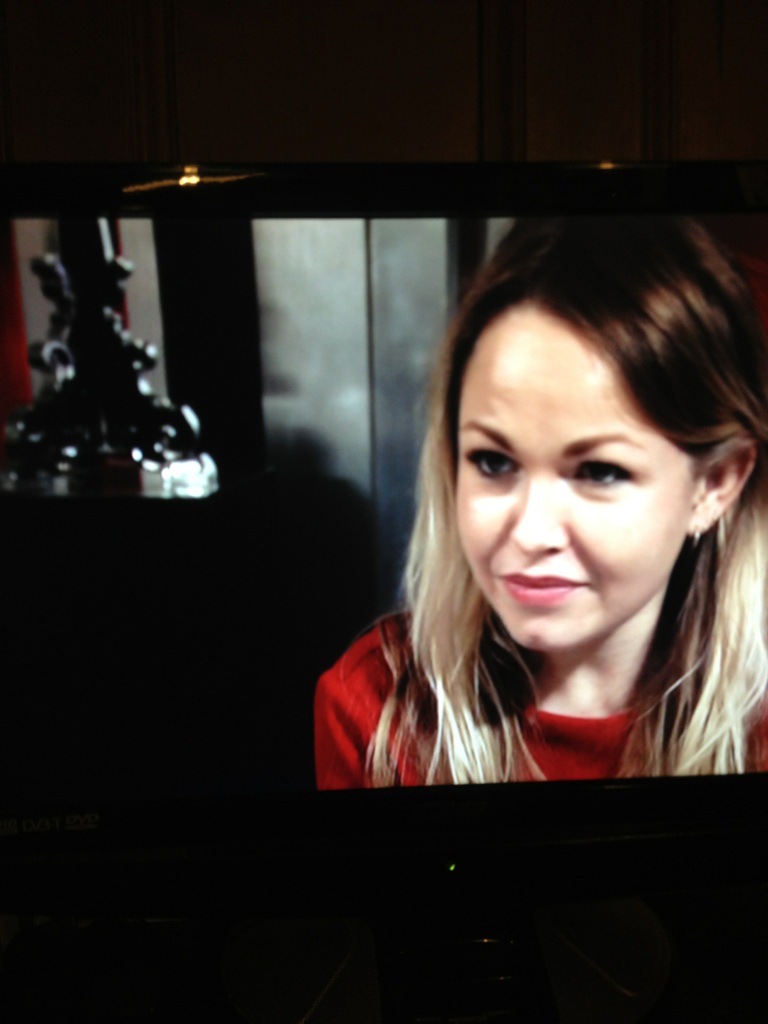 Being asked to appear on Masterchef series 9 amidst a top-billing of the UK's best, most formidable critics was a massive honour and a fantastic experience. As well as being paid to eat lunch with a bunch of my most-esteemed colleagues, it was brilliant to eat the food of future food star Natalie Coleman – who would go on to later win the competition. Her dishes jumped out at me from the restaurant-style menu we were told to order from, and her inspired combination of rabbit loin wrapped in moist, sweet ham with a punchy cockle vinaigrette is not something I'll be forgetting in a hurry!
Back in March I was approached by online content creator Videojug to do my own series of video recipes for their food and drink section. This was both utterly terrifying – I had never demoed my recipes to any audience, let alone the massive online one – and challenging: I had no idea how hard it is to cook and try to sound engaging while being filmed doing so. But it's something I'm really glad I did as it was fun, informative, and great to bust-out and formalise some of the recipes I've been playing with for a while.
We decided to call the series 'Rosie's Brixton Kitchen', because of how much my recipes are informed by the great array of fresh and interesting ingredients available in my area, both at the stalls on and around Electric Avenue, and the covered markets. I'm super keen to encourage people – particularly people in cities who have such good access to fresh markets – to use and support local and independent shops and markets because they, along with wet fish mongers and local butchers are sadly dying out.
The homogenisation of the high streets, increased rents and aggressive expansion of the supermarkets are driving out small businesses who provide fresh, healthy, affordable food to communities and make the area what it is. I am passionate about supporting them, not just because I love wandering around the market and asking my butcher which cuts are best for which cooking method – much nicer than being told that yet again, I've put a bloody 'unexpected item in bagging area' – but because, like many, I'm worried about our food system.
Food poverty and the increased reliance on food banks (Oxfam estimates that over 500,000 people are now reliant on food aid in the UK), as well as being driven by benefit sanctions and the increased cost of living, is related to the decline of local markets and shops which provide access to fresh, healthy food at a bargain price. You can read an extract from Oxfam's Walking the Breadline report – all about 'food deserts' and the Poverty Premium here on the amazing Jack Monroe's blog or download the report in full.
Anyway the hope with these recipes for Videojug is to highlight some of the fantastic and delicious ingredients I find when I'm down the market and encourage people to do the same. Here's my leeks vinaigrette recipe as a little taster. I'll be posting the videos along with the recipes on here when I get a chance too.
The other videos I've been doing are my restaurant reviews for app and website 60 Second Reviews. It's a very clever, user-friendly idea for subscription content – getting specialised journalists to provide 60 second reviews of their chosen field, and the team behind it are really great to work with. Here's my review of Dishoom:
Dishoom, Rosie from 60secondreviews on Vimeo.
It's both a little bit strange and a little bit scary that there are now videos of me 'out there' on the internet, but I can just thank my lucky stars that the home recording of me doing an energetic, improvised dance routine to Chumbawamba's 'Tubthumping' while on a bouncy castle will remain firmly where it is. And I'm not telling…