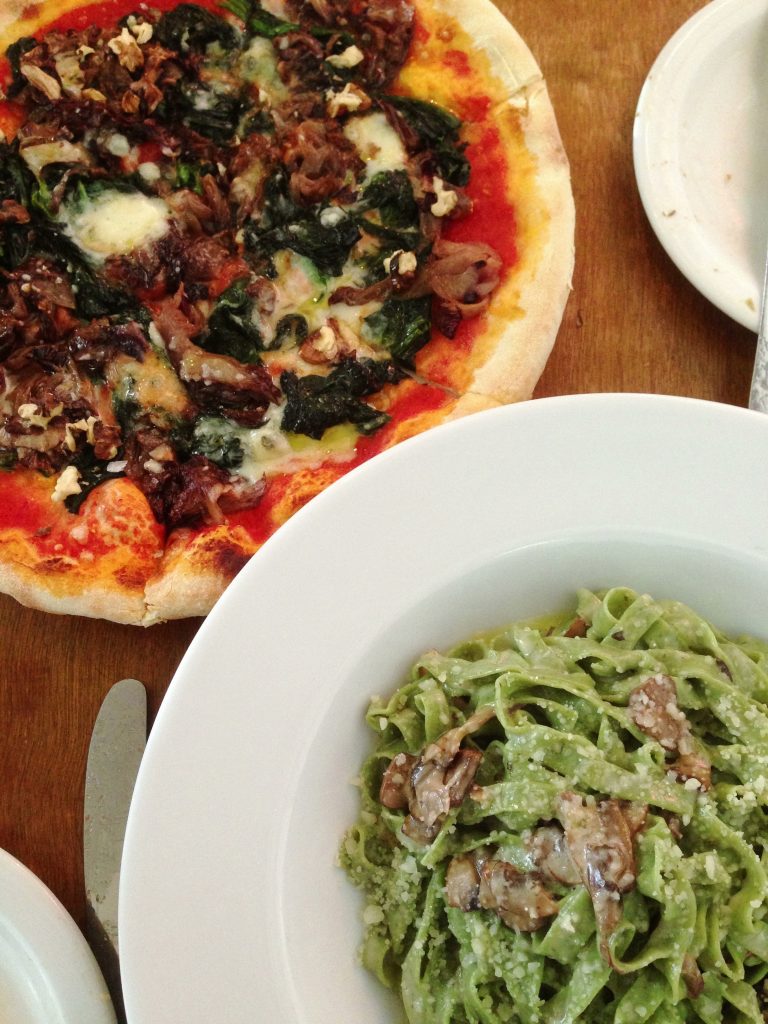 The food at Lardo is so good, that I found myself chowing down on a radicchio, gorgonzola and walnut pizza about an hour after eating a HUGE bowl of nduja pasta and raspberry jelly at home, like it was the most normal thing in the world. I know. I'd popped in for a 'drink' with a pal (thankfully it's in my new hood Hackney), and I wasn't intending on eating, but once I saddled up on a high stool overlooking the chefs at work and the pizza-spewing wood oven, it was like I'd never eaten… well I suppose this blog isn't called 'A Lot On Her Plate' for nothing.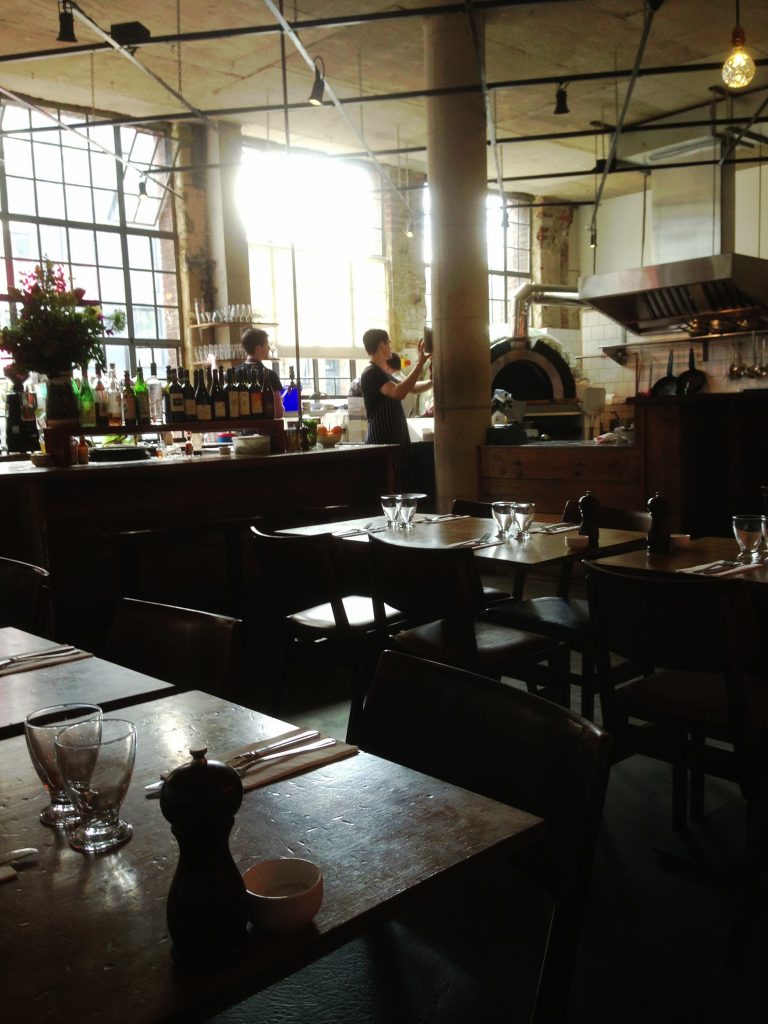 In the last couple of weeks I've been there twice, and I will continue to go there as long as it carries on being what I reckon is one of the best informal, reasonably priced Italians in London.
From the outside, looking in on this pared-back, understated restaurant near London Fields, you could be forgiven for thinking that this is simply a pizza joint, thanks to the huge, disco ball-esque wood-fired pizza oven that looms large through the window. But great as the pizzas are, this place is about so much more than that.
For starters, you might not know this, but Lardo – which takes its name from the delicious cured back fat of the beast – has its own extra special charcuterie made from Mangalitza pigs that are bred especially for it in the West Country. These pigs are furry and cute, so you might not want to Google pictures of them too much, but they're also perfectly suited to yielding cured meats, thanks to their marbled meat and plentiful, flavourful fat. Try the deliciously fragrant fennel pollen salami and silky, silky coppa.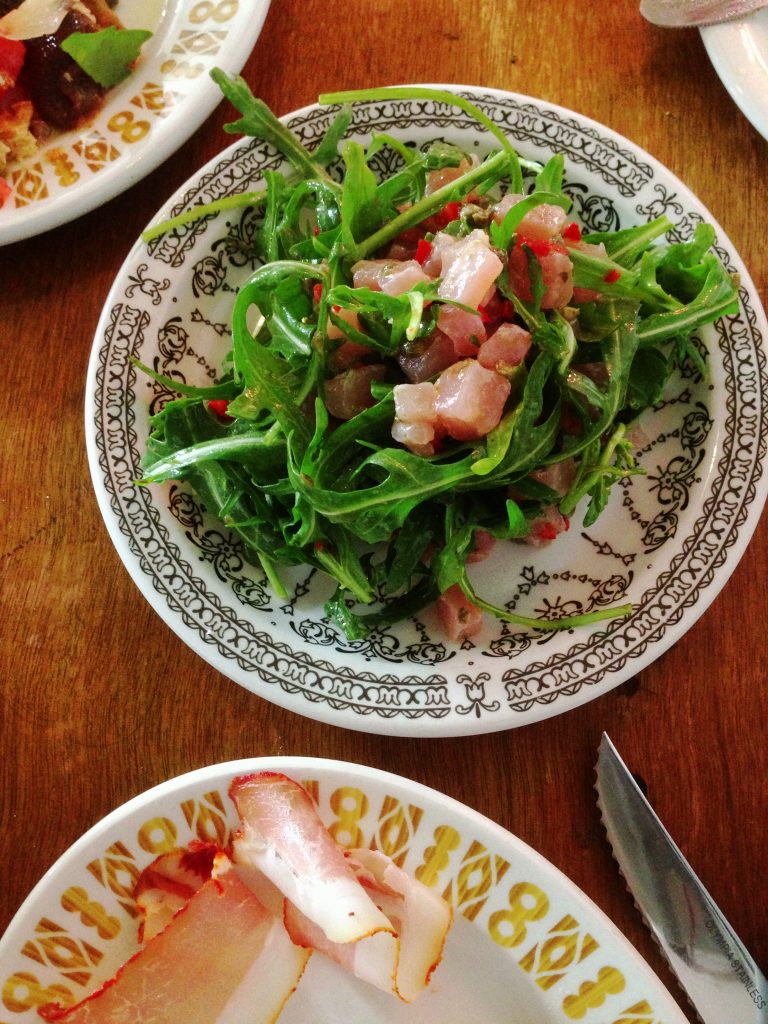 To keep it true to the inexpensive, local Italian restaurants on which it's modeled, the team at Lardo put huge effort into sourcing exceptional fresh produce and making things like pasta, simple cheeses, breads and even the syrups for its drinks from scratch. There are specials on all the time, and the menu changes according to what's in season, sometimes on a daily basis, meaning that even though I visited twice in a few weeks (and ate the same pizza twice – it's that nice), there were different things to try, and seasonal gems like stuffed tempura courgette flowers (£6), spaghetti with clams and wilted wild garlic (£12), or beautiful pale green nettle tagliatelle (£12) which comes wonderfully al dente and slathered in a creamy sauce with mushrooms and cheese.
The wine list at Lardo is focused and reasonably priced, honed on Italy and flitting between Northern Europe in winter, and Southern Europe in summer, with an emphasis on lesser-known European grape varieties. You can just pop in for a carafe and a bite, and sit at the bar watching the chefs (as I did) if you just fancy something light. But really, everything is so good you'll just want to order and order – and I'd heartily encourage you to do just that.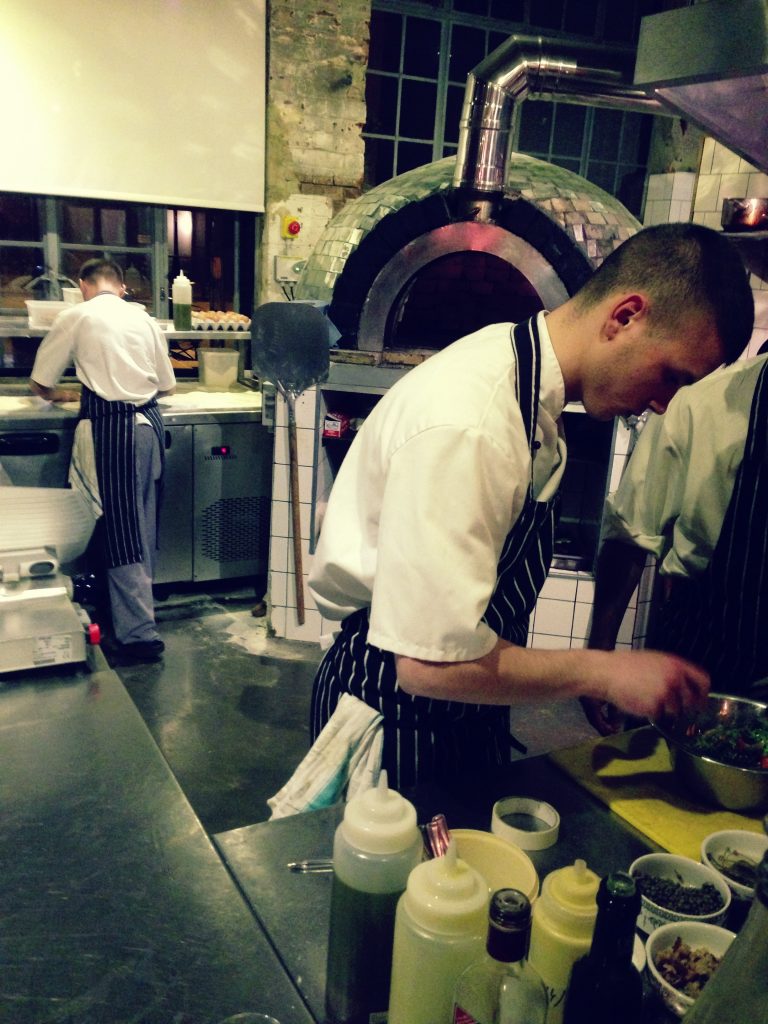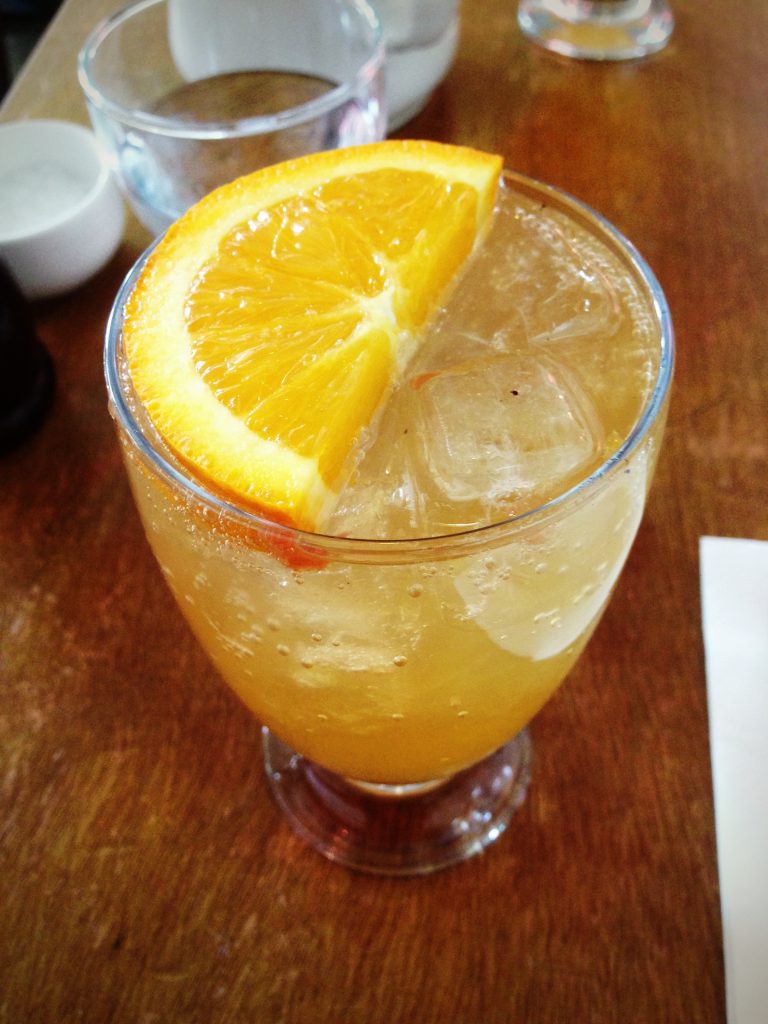 LARDO will open its summer rooftop bar and grill COPPA this summer on 24th May 2014, and I can't wait for this as I stupidly managed to miss it entirely last summer. Bring it on!