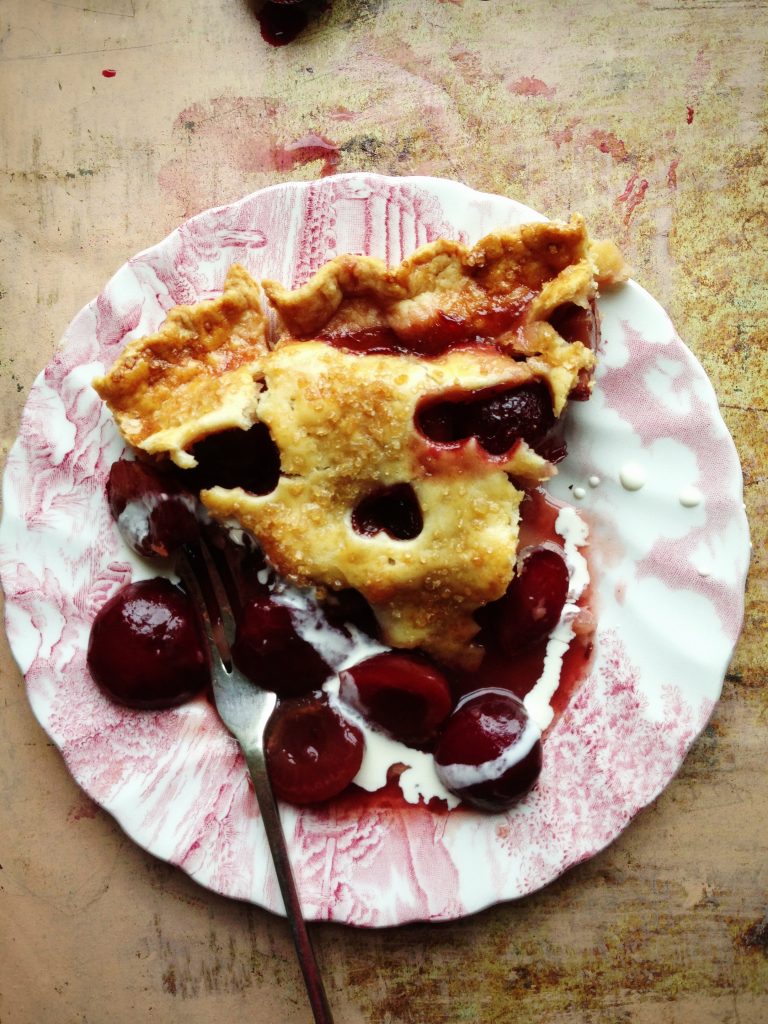 It's been a while since I put up a blog post, but I have a good excuse, promise. For the past few months I've been working, cooking and sweating my not-so-little ass off to get my cookbook (WHOOP) submitted to the wonderful Hardie Grant. As seems to now be the pattern (remember last summer's Christmas photoshoot for Booths?), I spent the June heatwave split between my tiny, dark basement kitchen and the lovely light, airy kitchen at  Helen Cathcart's location house cooking and prepping for two solid weeks for the shoot.
Never have I cursed my wretched rented kitchen, or loved my dweeby trainers and their comfy orthotic inserts more. I am so lucky to have worked with Helen on this as she always takes the most beautiful photos, and we are really on the same page when it comes to styling and props, which we sourced together for the book. I am really excited about the way the book is going to look – you may have caught the odd glimpse on Instagram and here are some more outtakes: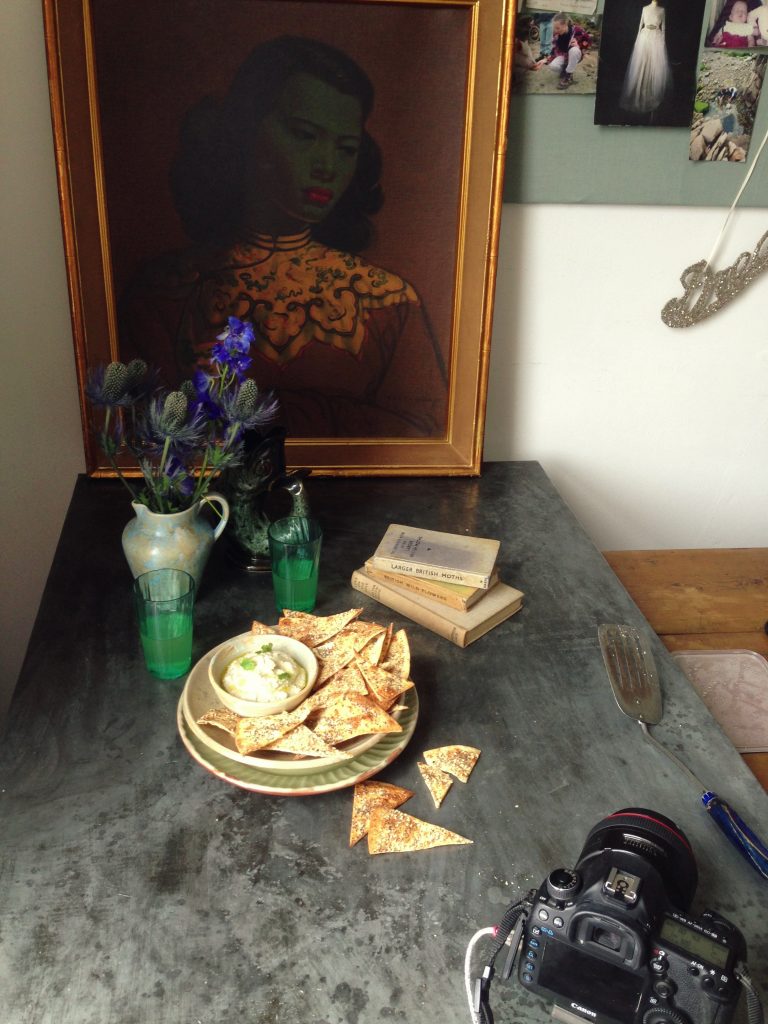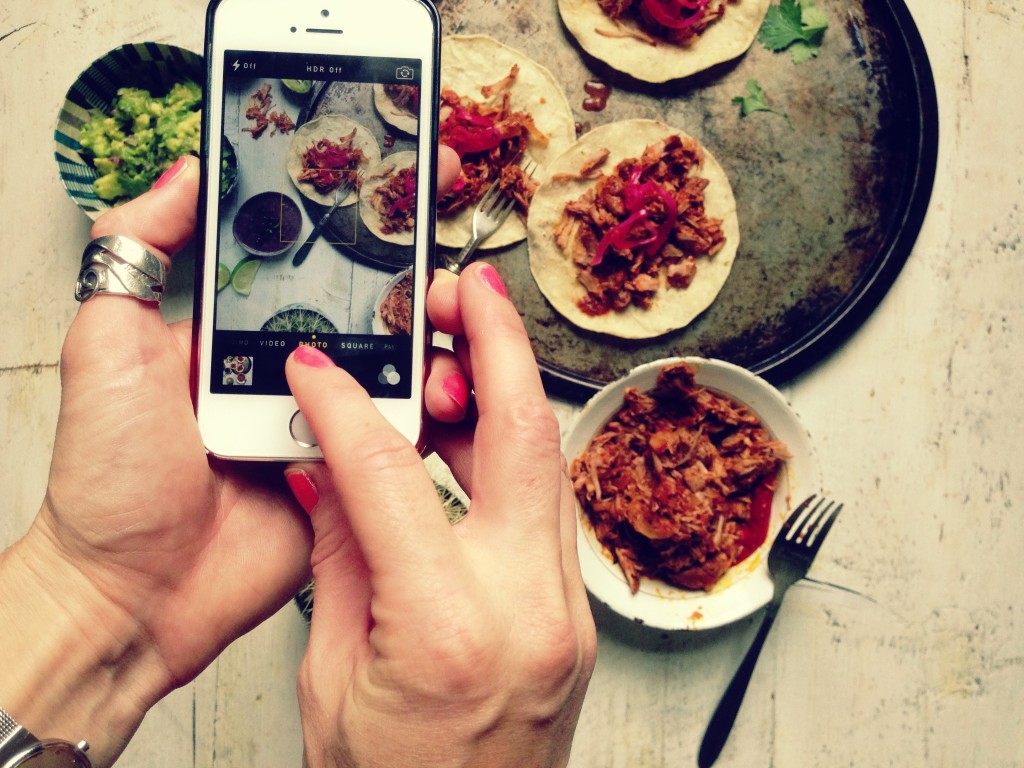 To celebrate finishing the shoot – which was genuinely one of the most full-on working experiences of my life – but great fun thanks to the wonderful company I was in (thanks also to my amazing helpers Maggie, the hilarious Stephanie Boote, Jenny and Ben), Helen and I – ever suckers for punishment – decided to throw a little supperclub in Helen's magical garden in Hackney. We invited some of our friends, laid on Sacred gin and elderflower cocktails, had some beautiful floral table dressings from fab local florist Grace and Thorn, and I cooked up a selection of recipes from the book including potato and rosemary pizzas and my famous homemade porchetta.
We served everything on big platters in the middle of the table, and the food went down really well, along with too many bottles of wine to recount. After all the courses had been served, I took off my apron and headed outside to drink and dance the night away with the guests, who seemed to be enjoying themselves. The whole night was a real team effort, with Helen taking some beautiful shots (below), some of which will feature in the book, and my pal Ben Blackburn stoically helping in the kitchen, despite having graduated from his cookery school the day before. Helen's gorgeous sister Lilee (pictured) waitressed, and Jamie was chief KP, keeping the kitchen ticking over very smoothly.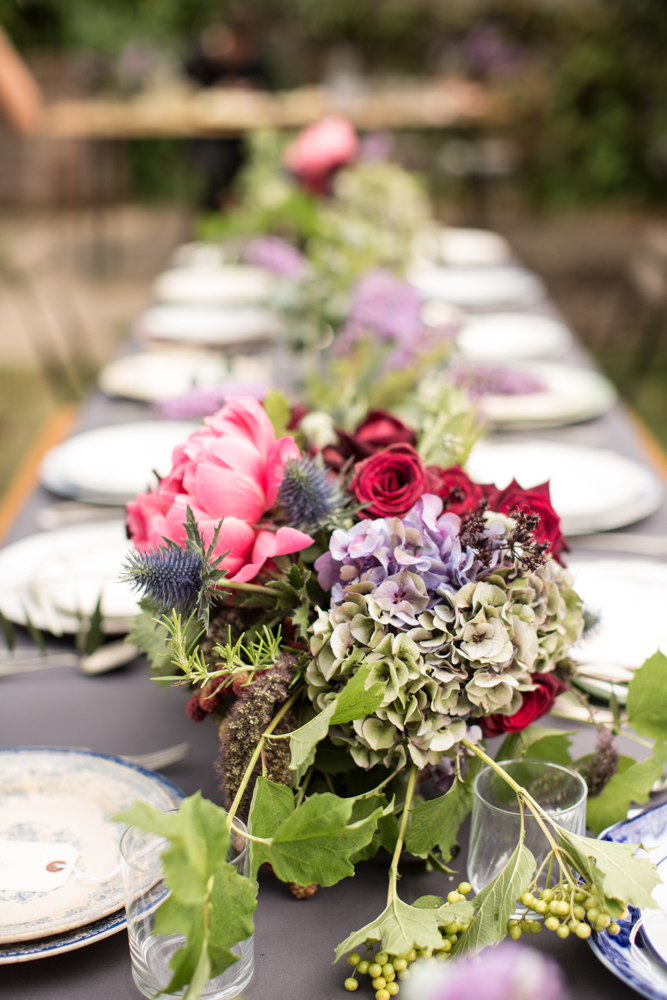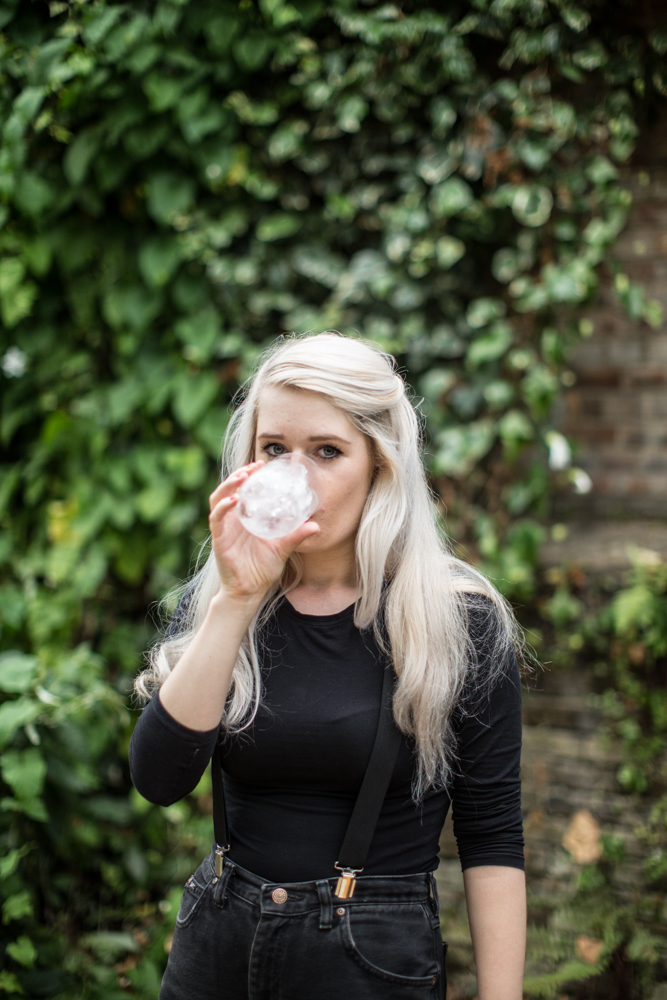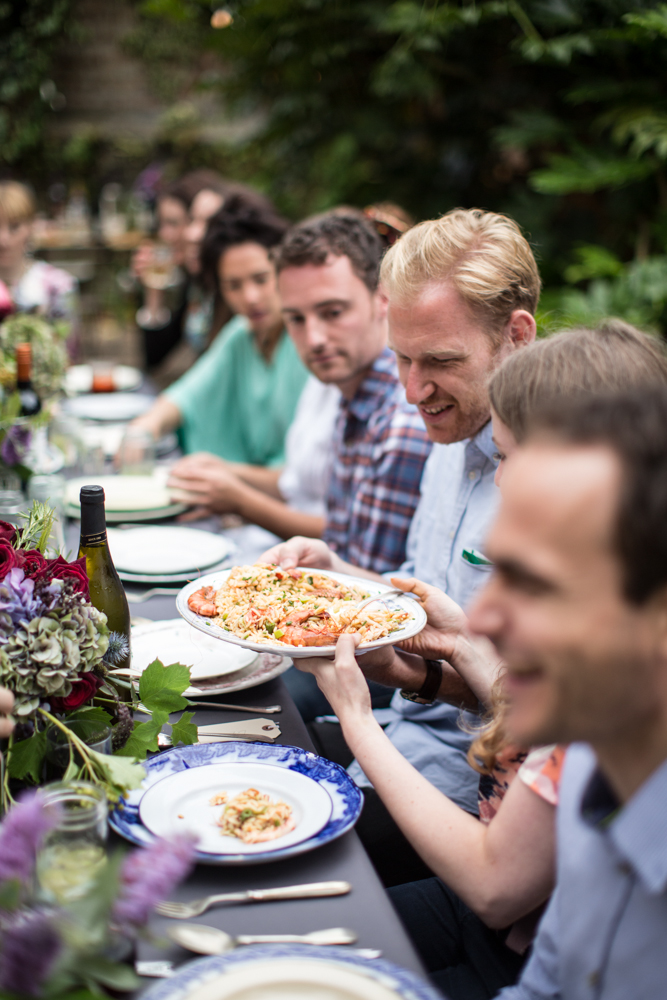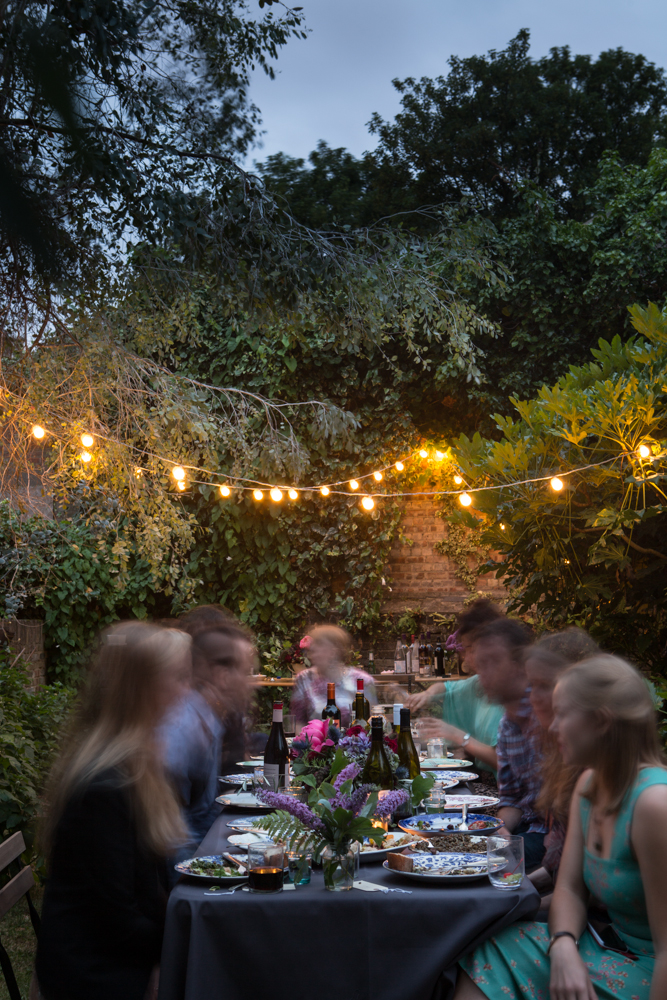 This was the menu:
A Midsummer's Supper Club
Snacks
Bagna Cauda and raw veg
Rosemary and potato pizzas
Starter
Seafood orzo salad with slow roasted tomatoes, baby squid and roasted pine nuts
Main
Homestyle porchetta with green lentils
Salads
Panzanella
Fig, rocket and gorgonzola
Dessert
Lemon meringue posset
Doing the supper club was huge fun, and it's definitely something I want to again, it's just a case of finding a venue that will work. So watch this space, because you'll be invited to the next one…