So the time has come for me to say goodbye to my little Vancouver kitchen, as we head off for our long journey home, via Nashville, Mexico (yay!!), Montreal and New York. It's been good to me, this little basement room where I've cooked some of my best recipes yet. Sure, me and the oven have had our ups and downs – the temperature settings can be more than slightly temperamental, but in general this is a space where I've had the time to be creative, and inspired by all the frankly amazing produce they have here in British Columbia. Because it's the fresh, seasonal produce that has to be my favourite thing about Vancouver, apart from gorgeous new friends. That's what I'll miss, Mr Choi's garden bounty, and walking for 10 minutes to be on Commercial Drive, surrounded by little independent shops selling fresh apples, peaches and pears from the Okanagan Valley, Normans (my favourite shop) with its big crates of orange-frilled chantarelles, local beets and kale, and the Hungarian-run smoked sausage shop where a delicious hot, paprika-packed preserved sausage is only $1.85.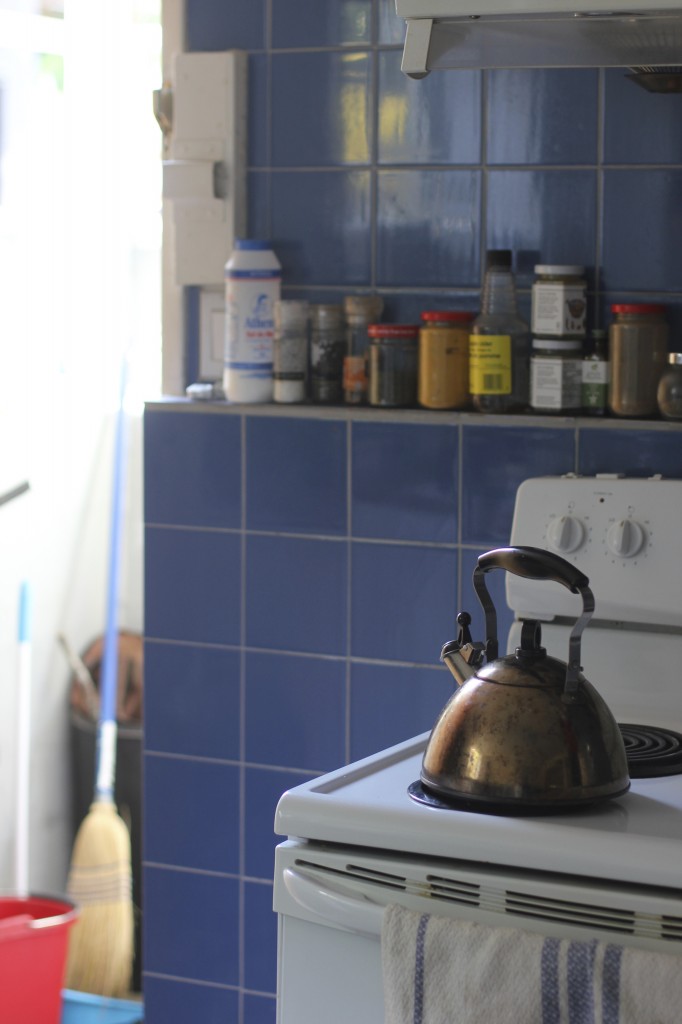 We've had some good times here, some fabulous dinners with our friends Renee, pictured, (who never failed to bring a lovely bottle of Zinfandel or two) and Cyril, who was always on-hand with chocolate, and shares my addiction for roasted hazelnuts.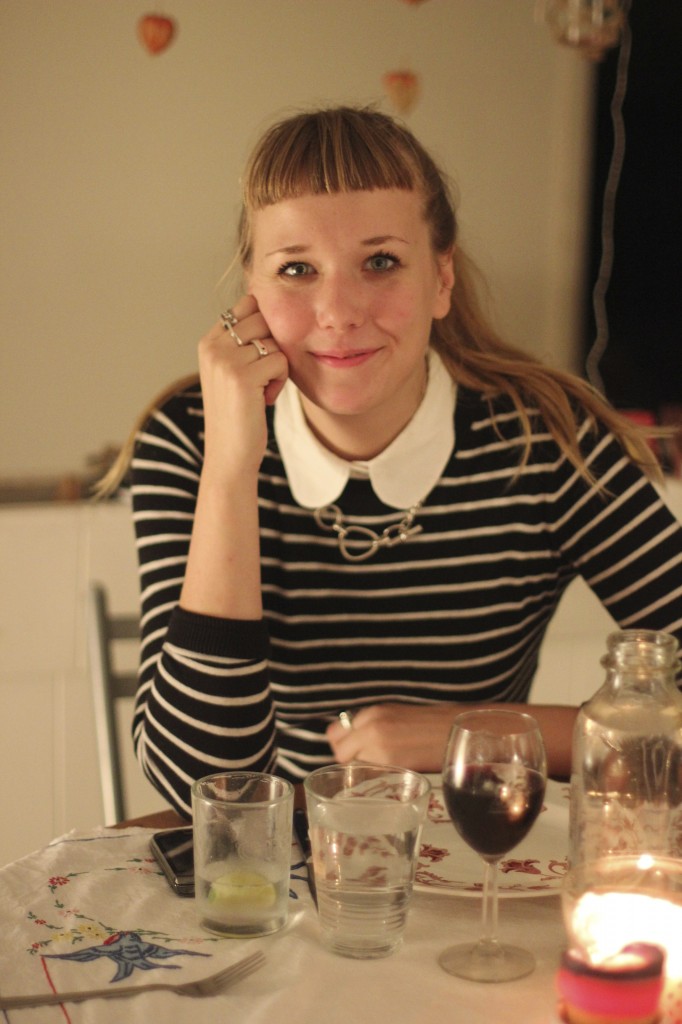 In fact, the chocolate popcorn recipe below that I created for Suitcase magazine's chocolate week content is partly inspired by Cyril. So I'll leave you with that, and keep you posted from our travels. Mexico here we come!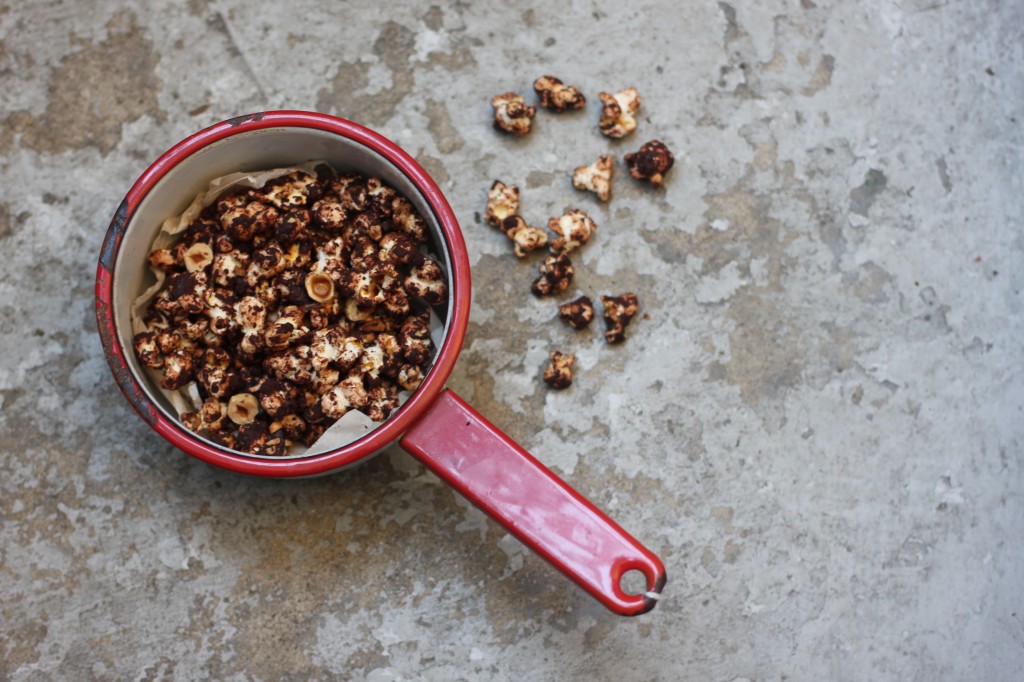 Salted popcorn with dark chocolate and toasted hazelnuts
Ingredients: 
100g dark chocolate, broken up (I like Green and Black's)

Large handful of popcorn kernels
30g roasted hazelnuts, skins rubbed off, and blitzed in a food processor or roughly chopped
1 tsp fine sea salt

1 tbspn ground nut, rapeseed or vegetable oil
Method:

First, pop your popcorn. Put a large pot with a lid on a medium high heat and heat up the oil and half the salt.
Add the kernels in an even layer and put the lid on.
When the corn starts popping, shake the pan around gently to make sure the unpopped kernels get to the heat.
Put the slid slightly ajar so as to release some of the steam and make crisper corn.
Once the popcorn has stopped popping every few seconds, take it off the heat and rest it until all the popping has stopped. You don't want to burn it!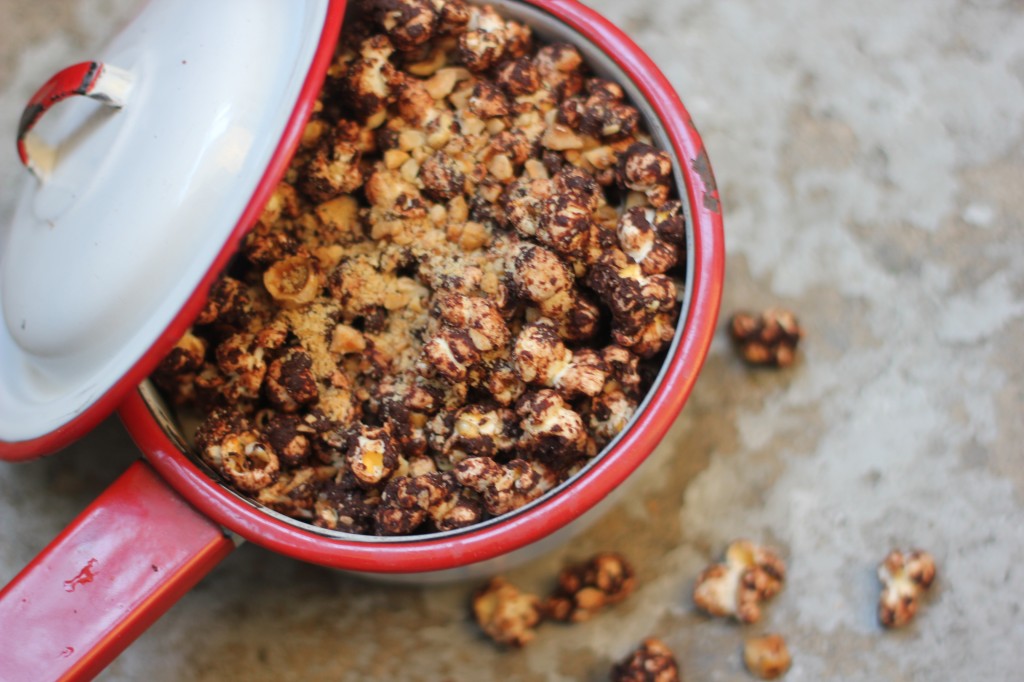 Now heat up half a pan of boiling water.
Put the chocolate in a heatproof bowl and melt it gently with the rest of the salt until it's liquid. Add in half the hazelnuts.
Line a large plate or baking tray with baking paper and scatter the popcorn over it in a layer.
Pour over the melted chocolate and hazelnut mixture and toss it around the corn until it's coated, and leave to set at room temperature for an hour.
Serve in a bowl with the extra hazelnuts and an extra pinch of salt. You could add some chilli flakes if you were feeling adventurous…