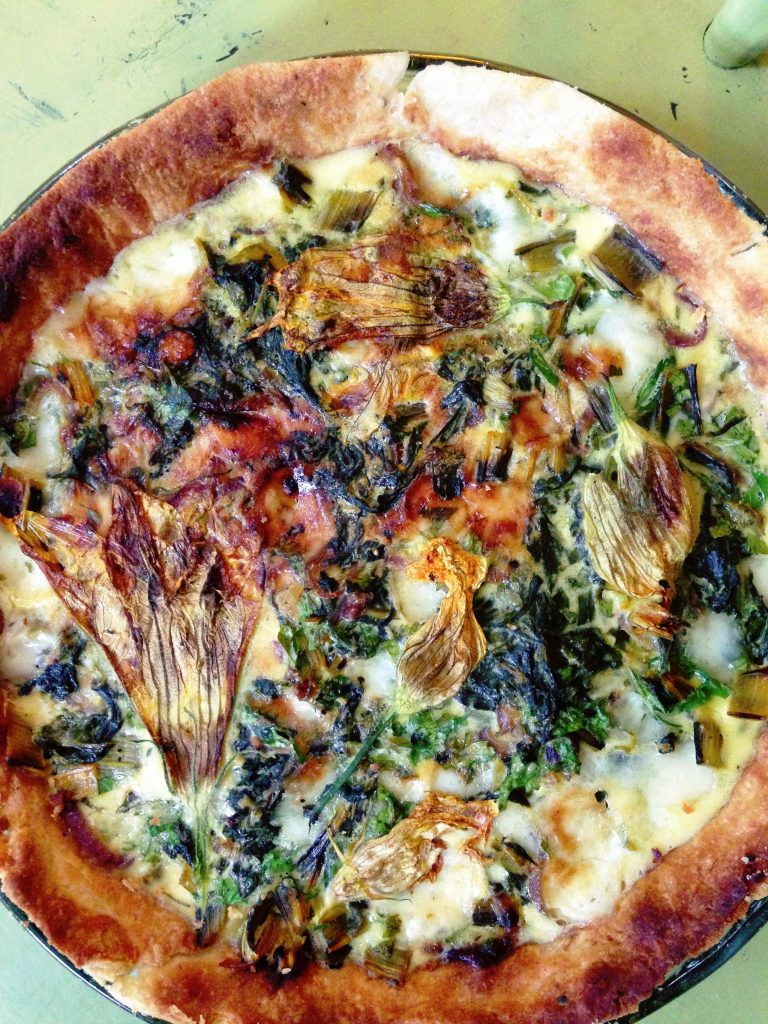 I was recently sent a box of produce from the organic supplier Wholegood, whose Instagram account I've been stalking thanks to all the pics of the banging produce that goes up on there – they have romanescos for god's sake! While I'm normally one for shopping at the green grocer or market, and have never before subscribed to a box scheme, these guys have really impressed me with the quality of their stuff, and it's not surprising given the fact that they supply lots of restaurants with produce from some of the best organic growers just outside London. Now you can get their boxes (from about 15-20 quid) delivered to your door through Ocado. 

My box was a veggie one, and came complete with huge bunches of beautifully glossy,  golden-stalked Swiss chard, cavolo nero, the sweetest baby courgettes, fennel, carrots and these gorgeous purple potatoes, which I loved roasting with chorizo, garlic and rosemary and smashing with jalapenos.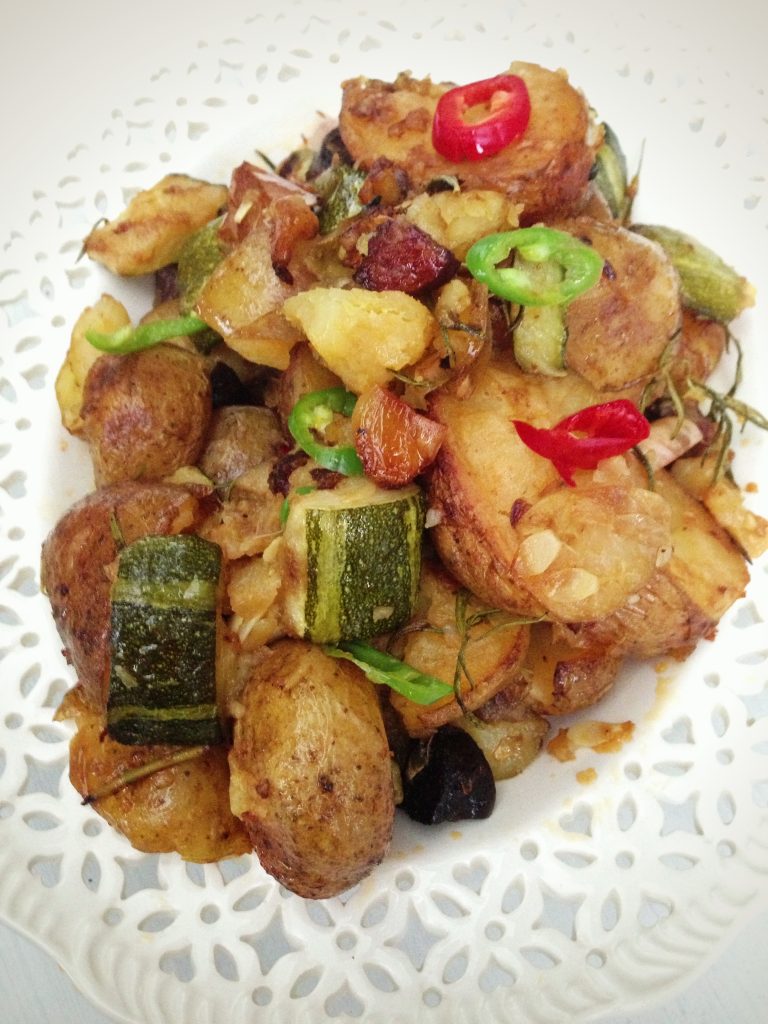 With the courgettes and fennel I made a soup for Jamie's sister who'd just lost a tooth and was finding it hard to chew. It went down very well indeed, and was super healthy, with just courgettes, fennel tops, chicken stock, onion, garlic, bay and tarragon. It kept her going for a good few days. 

But the by far the most stonking thing I made from the box was a tart of Swiss chard, preserved lemon and pecorino (kindly sent to me from the amazing Originario Foods) with a black pepper and parmesan crust. I always find I'm at a bit of a loss as to what to do with Swiss Chard, because I can find that it just tastes quite earthy and bitter. This recipe matches it to the intense, salty hard cheeses pecorino and parmesan, the aromatic, woody herb sage and deeply citric preserved lemon, which really lifts it. It got quite a lot of love on both mine and Wholegood's Instagram, so here is the recipe for you. Despite most of my courgettes rotting before they were big enough to harvest, I did get some flowers, which I used on top of the tart to pretty things up.
For the parmesan and black pepper pastry: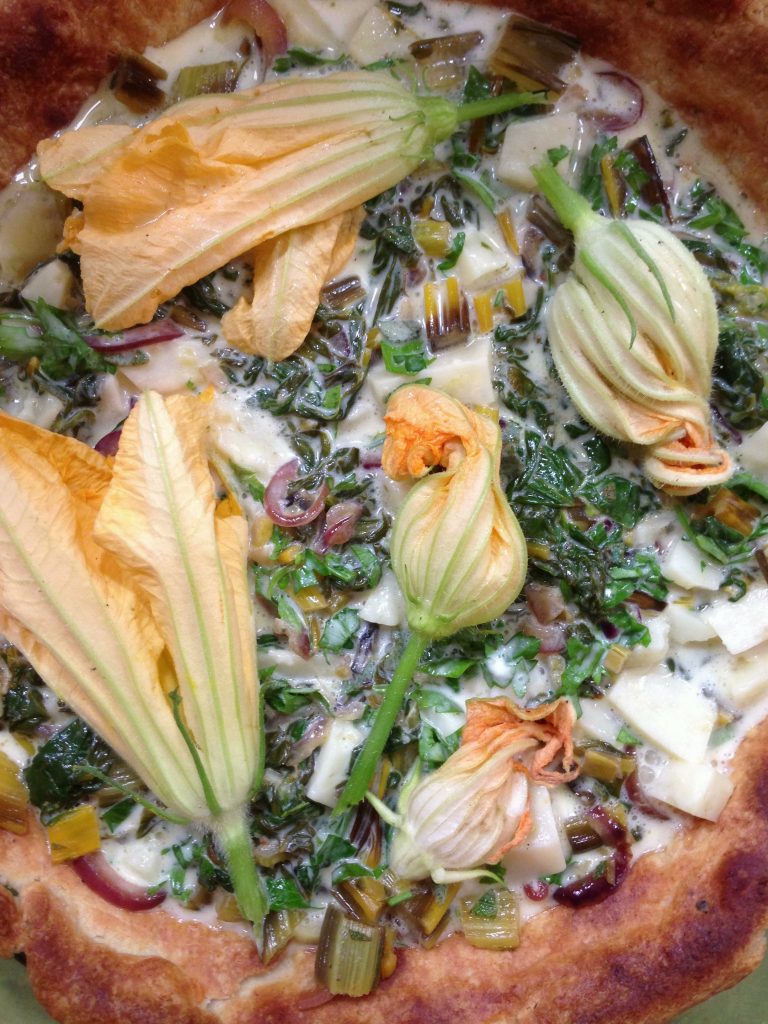 180g plain flour, plus extra for dusting
100g cold unsalted butter, cubed
50g parmesan, grated
1/2 tsp freshly ground black pepper 
2 tsp chilled water (more if needed)
For the filling
tbsp extra virgin olive oil
knob of unsalted butter 
half a red onion, finely sliced
4 slices of preserved lemon, flesh and pith removed, chopped
6 sage leaves, chopped
clove of garlic, minced
Bunch of swiss chard, washed and stems separated from leaves, both chopped
2 eggs
4 tbsp creme fraiche
40g pecorino, sliced
salt and pepper 
courgette flowers (optional)
To make the pastry, sift your flour into a bowl and add the butter. Rub in until you have a sandy texture, like very fine breadcrumbs. Add in the parmesan and black pepper, and then the cold water, tsp at a time, mixing it in until the dough clumps together. You might not need to use the whole 2 tsps, you might need more – it all depends on the flour, but you DO NOT want a wet pastry, so be cautious. When you have a ball of combined, smooth pastry, cover with clingfilm and refrigerate for half and hour.
Preheat your oven to 180.
Remove your pastry from the fridge and roll it out to pound coin thickness. Use your rolling pin to lift it and drape it over a greased tart or quiche dish, and gently line the dish with the pastry, lifting and tucking it into all of the crevices. Prick the bottom all over with a fork, and line with crumpled baking parchment. Fill it with baking beans (or failing that, dry rice, lentils or coins), and blind bake for 15 minutes. Remove from the oven and remove the parchment and beans, then cook for a further 10 minutes, until golden and set. Remove from the oven and leave to cool while you make the filling.
To make the filling, fry your onion gently in the olive oil and butter with a good pinch of salt, until softened and starting to caramelise, about 12 minutes. Add in the chopped preserved lemon and stir with a spoon until it's melted into the oil. Add in the chard stems, sage leaves and garlic and cook for another five minutes, and then add the leaves and stir until coated and wilted. Remove from the heat.
Crack two eggs into a bowl and lightly whisk with a fork to combine. Whisk in the creme fraiche until combined, and stir through the pecorino. Season with black pepper. Fill your pastry case with the chard mixture and then pour over the custard. Top with courgette flowers and bake in the oven for 25-30 minutes, until puffed, golden and set. Serve with a simple tomato salad.