/ /
*This blog post is part of a sponsored collaboration with Taylors of Harrogate and Creating for Good*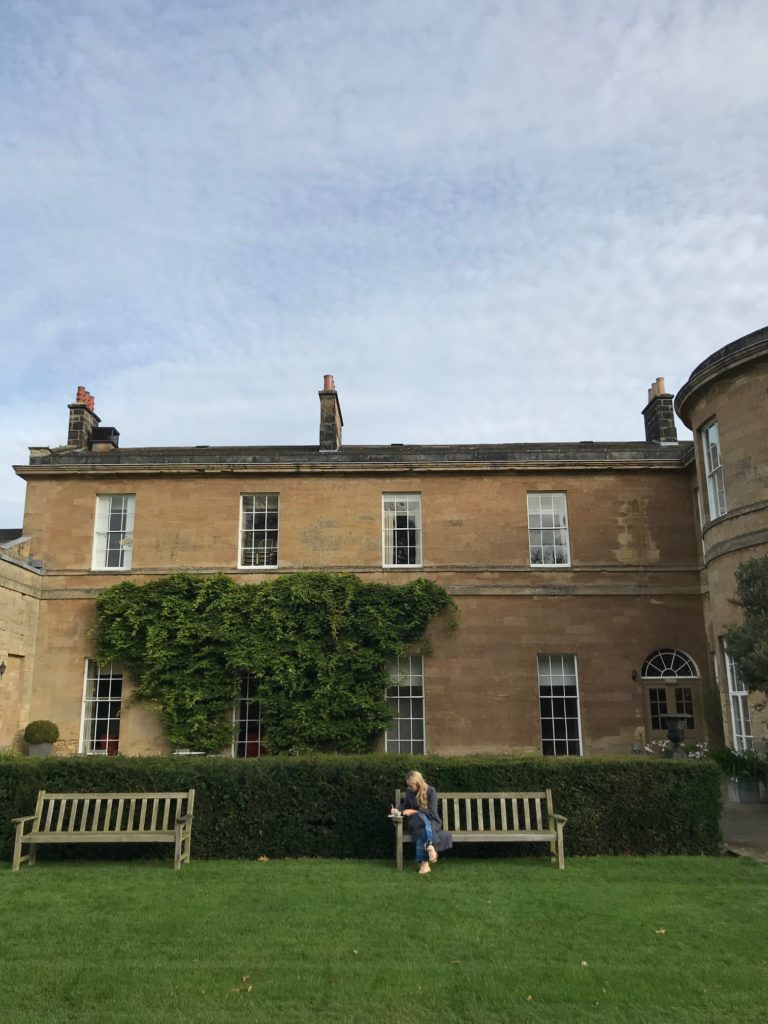 I spent a large chunk of my twenties travelling about, exploring the world, sometimes with friends and boyfriends, but mostly for work, via press trips that took me to far flung places I could never have afforded on a freelance writer's wage.
Reporting on the food and drink of a particular place is a sure-fire way to cut through the tourist trap cliches and get to an authentic local experience, and I was lucky to find myself in unlikely places enjoying delicious things – be it eating freshly caught whelks at a plastic table at the corner of Rungis – the legendary French Food market; or chewing garlic and fish sauce-laced pork skewers, cooked for me by an elderly Vietnamese woman crouching on her haunches in the Street in Hanoi.
I slurped opium tea from a Rajasthani prince's Hand in a tribal village, and ate lemongrass flavoured live ants from a forest floor in Denmark. In Argentina, I rode on horseback through the vineyards of Mendoza and tasted Malbec after Malbec in a Bond villain lair-esque winery. It was all wonderful, unexpected and made for vivid stories and formative memories, and even though I often came back from such trips exhausted, or, more than once – having contracted a nasty gastric illness (thank you India), I don't regret a minute of it.
Since being in my thirties though, these sorts of trips have become a bit scarcer. My responsibilities now stretch beyond a rented room and self generated deadlines, I have a husband and a dog I like spending time with (lucky, that), and I'm more likely to plan local trips we can do together, or the odd big holiday with Jamie, such as our incredible Sri Lankan honeymoon in June.
Work trips are something I do less of, but when tea and coffee producer Taylors of Harrogate and  Creating For Good approached me to be a part of their Extraordinary Journey, I couldn't say no to such an incredible proposition. While social media is often demonised for being or encouraging a vapid, narcissistic culture, the organisation Creating For Good is turning that all on its head through their work. Dreamed up by 10 leading creatives, its mission is to harness their combined talents to do good in the world and make a difference through hosting and producing events, workshops and experiences whose proceeds are donated 100% to charity.  CFG and Taylors have teamed up to work with 8 Instagram content creators (including me), hosting a year of creative workshops exploring Taylors major passion points of food, travel, storytelling, craft and nature. In 2019 we will venture to Rwanda to meet tea and coffee producers and also see the fantastic work being done there in the community by the CFG's chosen charity Women for Women.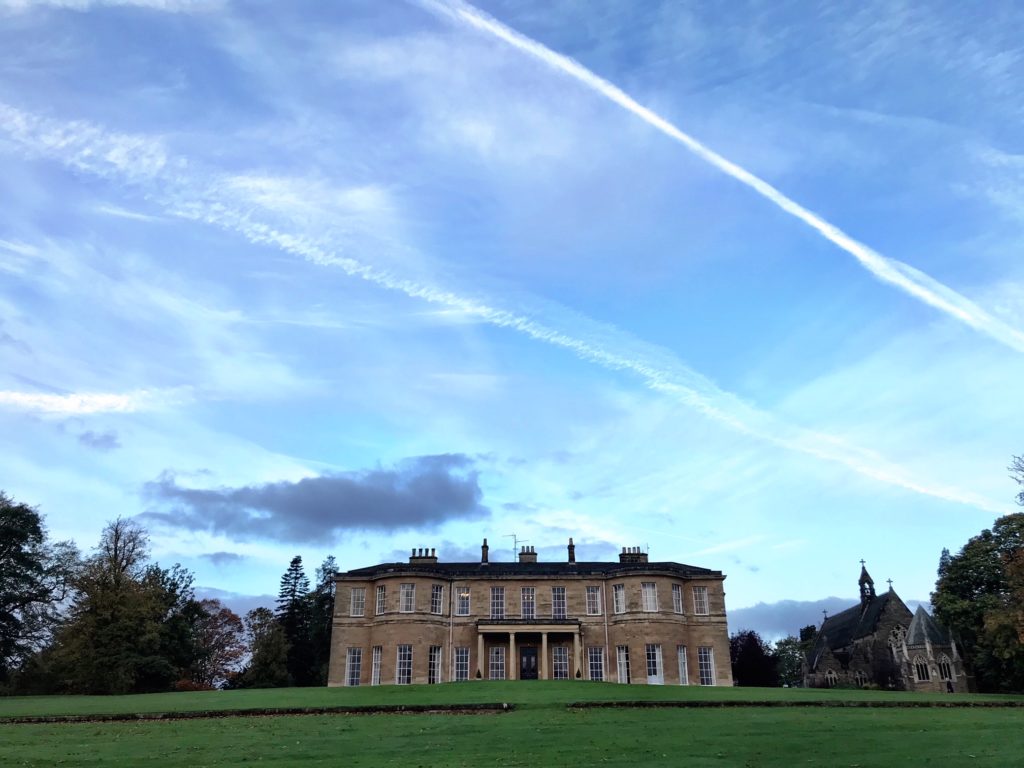 Our journey began last month in my old stomping ground of Yorkshire, at Taylors HQ in Harrogate. We gathered for a briefing on the history of the company and a run down of their approach on recycling, planting trees (over three million worldwide) and working with the Rainforest Alliance on improving environmental sustainability with their tea and coffee growers. We toured the factory floor and watched as magnificently engineered machinery filled, sealed and sorted tiny tea bags, and chatted with workers as they hand weighing and packing specialty teas.
When I say we, I mean myself and the seven other content creators, and a couple of members of the brilliant Creating for Good initiative, who are also along for the journey. Thankfully they are a lovely bunch and we all got on like a house on fire. I think we rather bonded during the tea and coffee tasting sessions where we all had to slurp and spit many different teas and coffees produced by Taylors – certainly an ice breaker!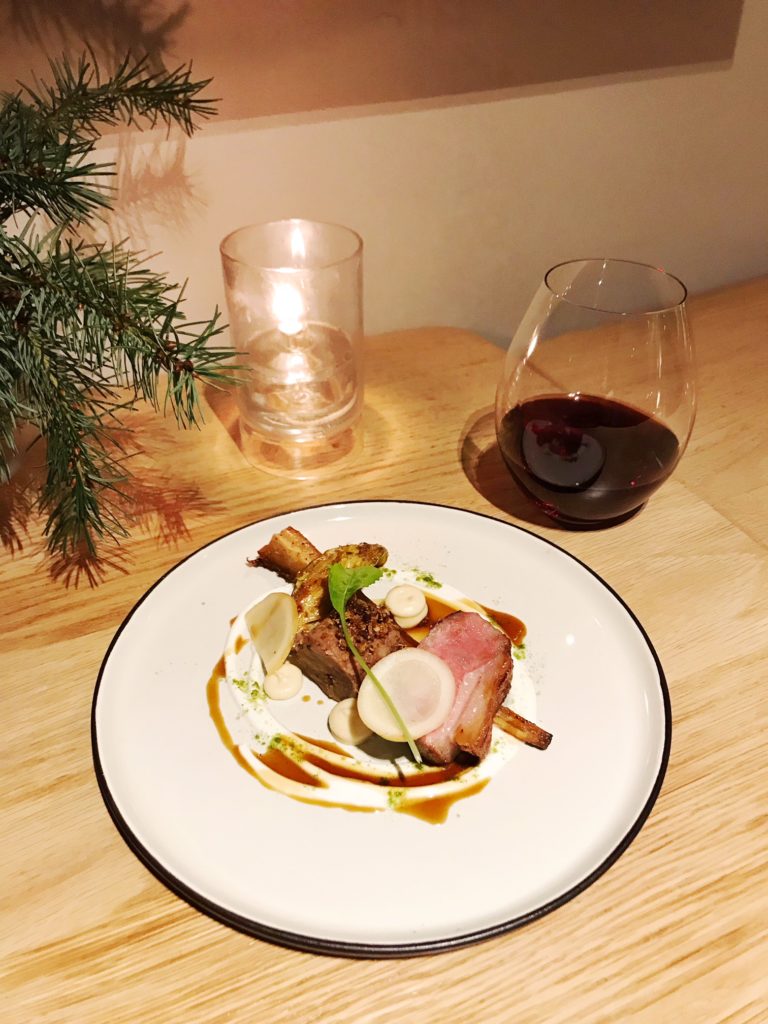 On the first night we ate a truly revelatory tasting menu at Norse, a Scandinavian-inspired restaurant in Harrogate whose chefs had been working incredibly hard to create a menu that incorporated some of Taylors teas and coffees. You guys know how much I eat out, but this was such a different experience – every course was beautifully executed and thoughtfully put together – but most of all, utterly delicious. Highlights included pressed ox cheek with pickled beets and horseradish in a coffee reduction; a gorgeous umami-laden caramelised yeast whipped butter and a cold, creamy rice pudding encased in a crisp, glossy, sour cherry coating. I was so impressed at the way the chefs had seemingly effortlessly weaved in the tea and coffee in such a creative and effective way without it seeming at all gimmicky – like so many themed menus can.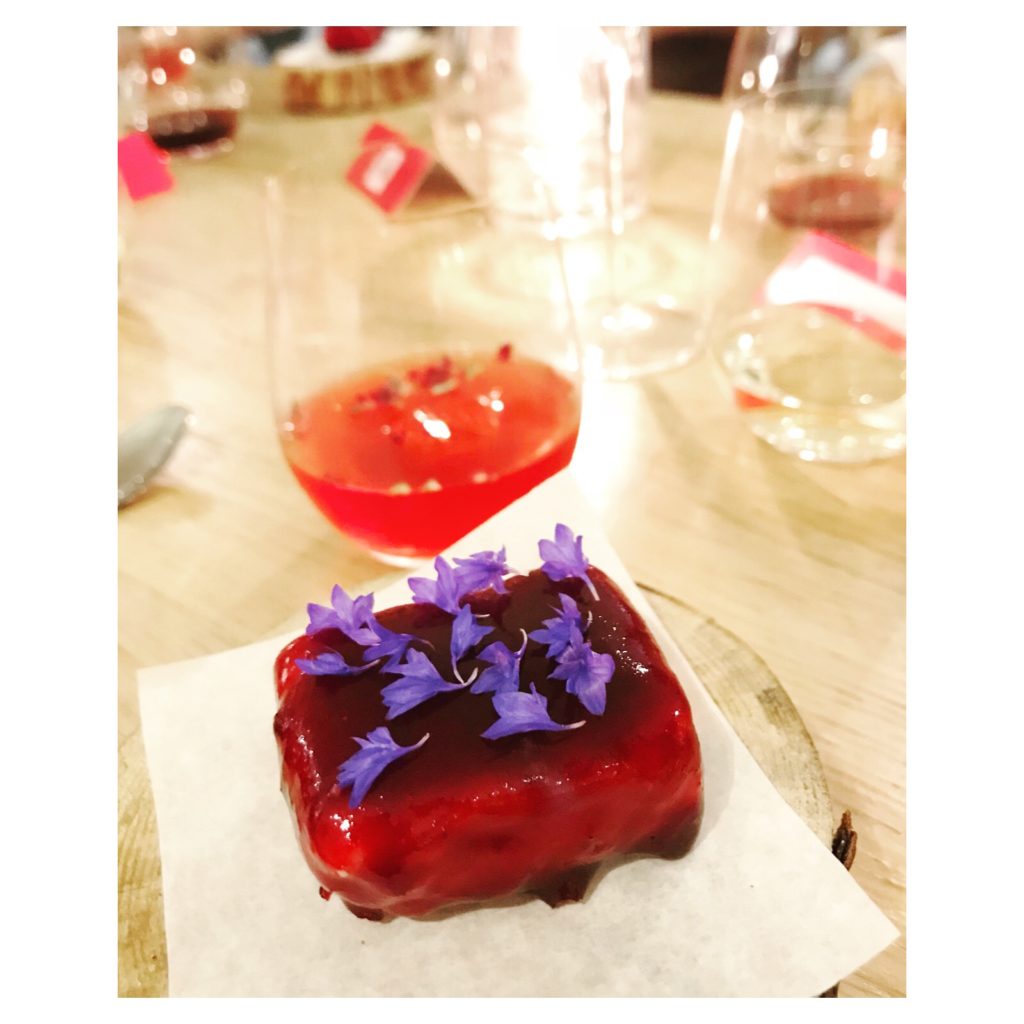 One of the drinks that was matched was a rose and lemon kombucha (a fermented tea drink), made with the Taylors infusion, which just blew me away. So much so in fact that I asked the chef if they had any spare scoby starter culture so that I could take one home and start my own batch, and low and behold they sent me packing with a plastic tub of scoby and booch! I must have seemed rather eccentric getting the train back but I've since been experimenting with some of the Taylors infusion green teas and have had some real success with the mango and cardamom and lychee and lime flavours. I even introduced my mum to the stuff, and she's taken to mixing it with her gin instead of tonic. WIN.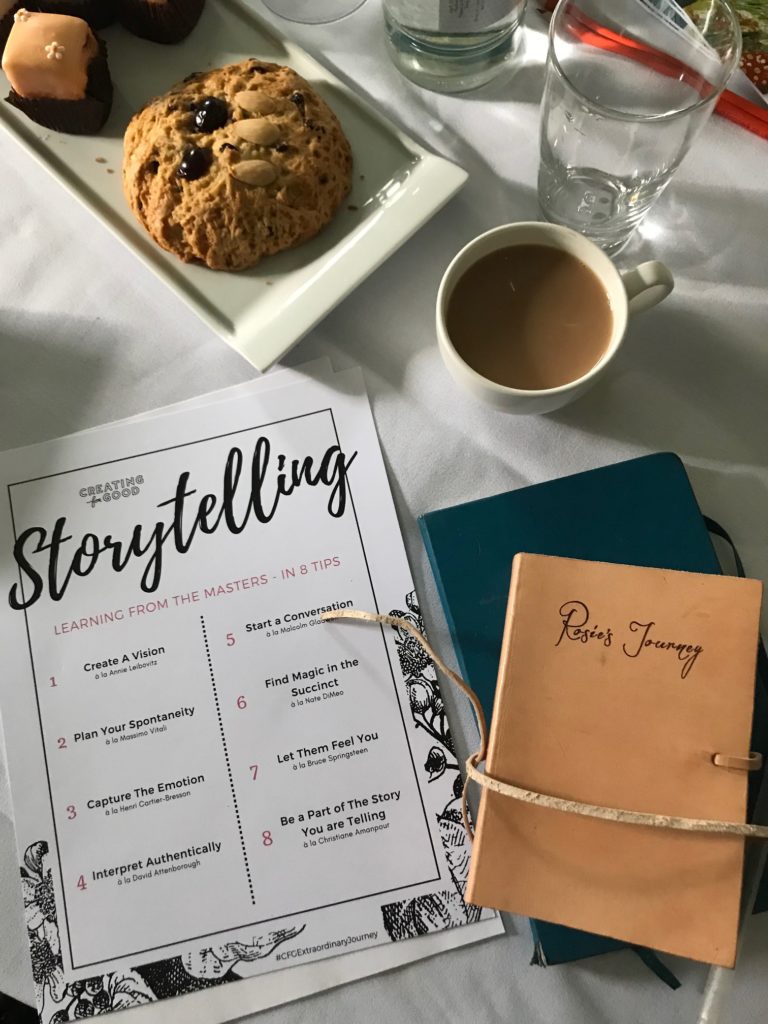 The next day, after a lovely night's sleep at the beautiful country estate hotel Rudding Park Hotel, we gathered together for the first of our workshops – a brilliantly curated morning of storytelling hosted by Jessica Bride and Jess Henderson, who had put together a really engaging and informative presentation about 'Master Storytellers', to help us all get fired up about how we're going to communicate our journey with you guys: our readers. We heard extracts of podcasts from the likes of Nate Dimeo, looked at beautiful photographs from Annie Lebowitz and Massimo Vitali, as well as videos of David Attenborough and Instagram accounts to make us swoon, such as AnnStreetStudio and FreyaDowson.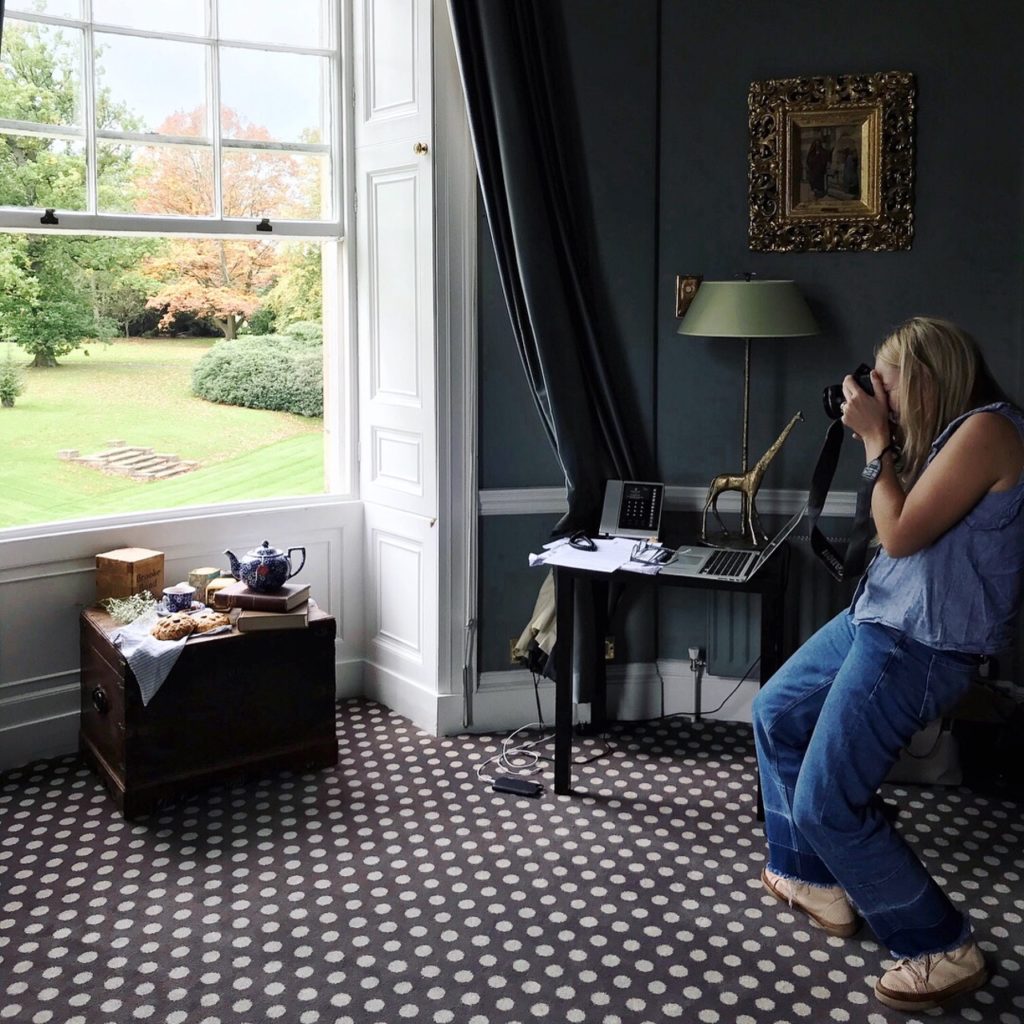 We even listened to some of the boss, and talked about the personal and visceral way he writes songs. It was all incredibly useful stuff, and I came away feeling more inspired than I have done in a long time, like I'd lit up a part of my brain that's been lying slightly dormant for a while. That feeling transported me right back to my university days (minus the hangover), when group learning was the day-to-day, and having time and space to think critically and creatively was a right of passage. Sometimes, when you work for yourself full time and are under the constant cosh of having to bring the work in, such things seem like a luxury, and in truth, it's fairly rare for work projects feel this rewarding, enriching or purposeful. I really hope you'll stick with me as I go deeper into this Extraordinary Journey, and that you'll enjoy coming along for the ride, because there is much more to come.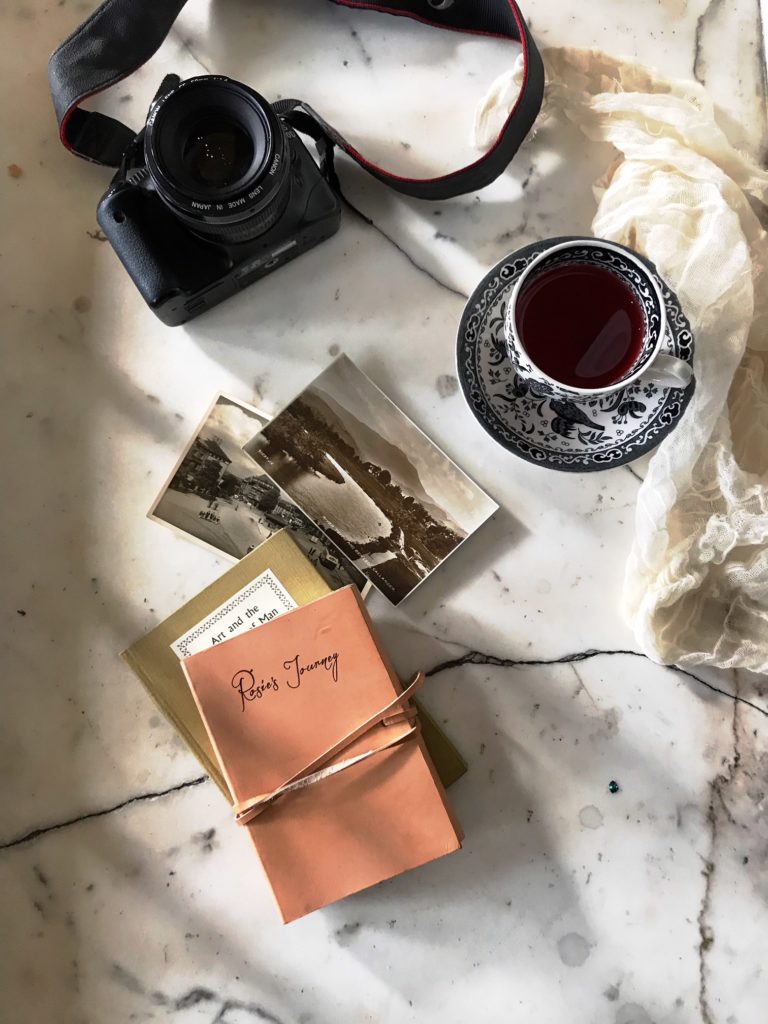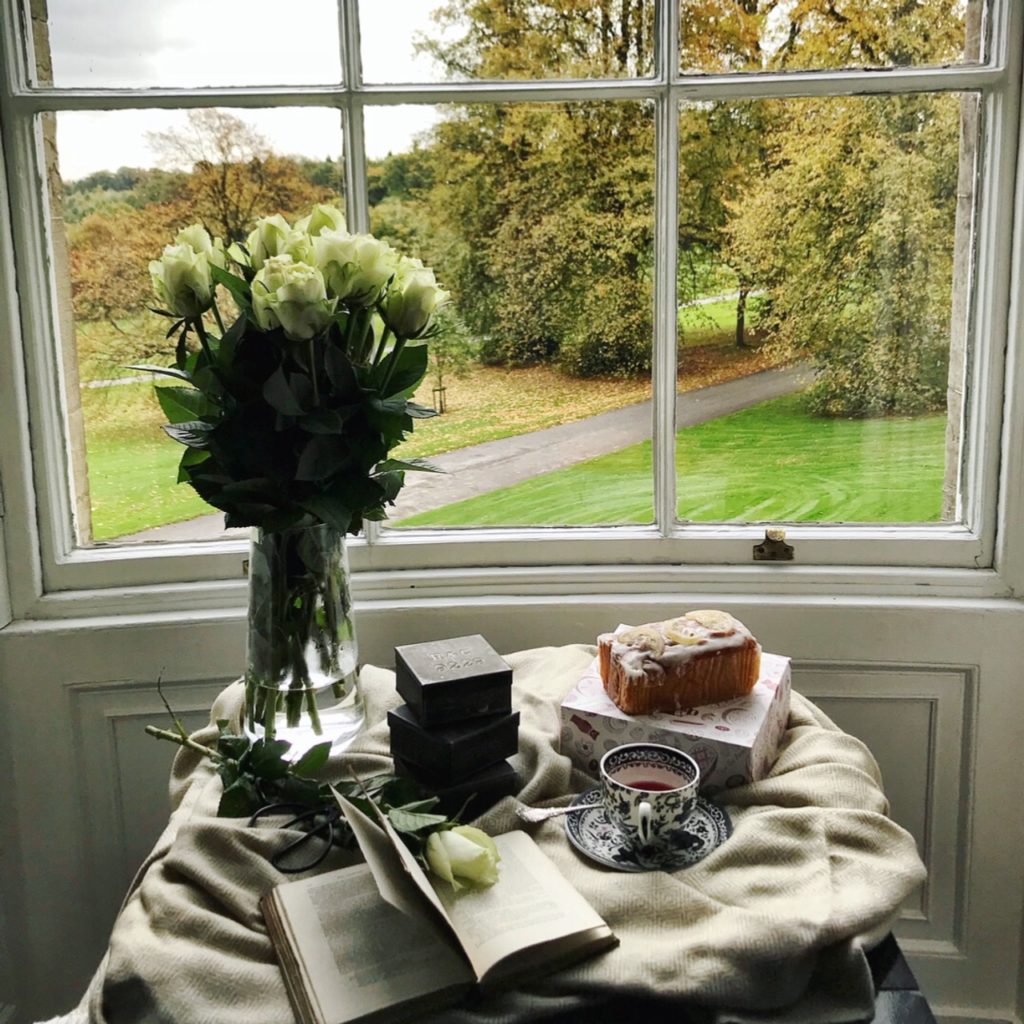 *Note to dear readers – sorry for the iphone pics. I'm having a nightmare but am due a computer upgrade soon that will mean I can edit and post my SLR pics again. Please bear with me.